Rollei S30 sports camera brings live streaming to your rugged activity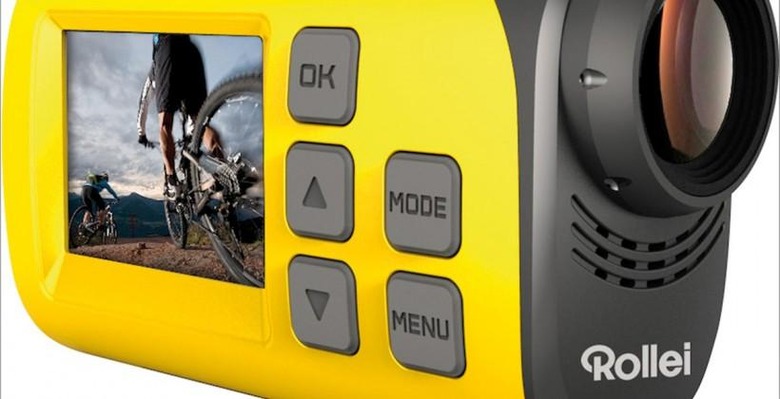 Need an action cam that can withstand drops and a dip in the pool? Rollei's newest offering can do all that and then some. Their rugged S30 camera offers shock resistance, a waterproof case, and can take your punishment while snapping 1080p video.
The small camera is waterproof up to 10 meters, and will keep shooting when you drop it from 3 meters. The 120 degree wide angle lens has a WiFi range of up to 10 meters as well, which will come in handy when you're live streaming your shots. The camera comes with an accompanying app for live streaming your shoot in real time!
A small viewfinder on the side is a nice addition, and one we don't often find on sports cameras. Hardware buttons also look the part, rugged and rubberized. UK Sales Manager for Rollei Jeremy Rother says "With our latest action camcorder launching onto the UK market, we hope to inspire even more sports enthusiasts and ensure thrill seekers never miss the perfect moment of all their adventures. Rollei has been committed to making photography relevant and accessible for over 90 years and we're pleased to still be helping to spark sports enthusiasts imaginations."
It's Rollei's first WiFi sports camcorder, but the company has a long history of making great stuff. Along with the camcorder, you'll get a host of other goodies like an underwater housing, and various mounts to shoot the ultimate video. Available in five colors, the S30 is currently on offer from the Rollei website, and starts at 149.95 Euro.