Roli Blocks make electronic music creation modular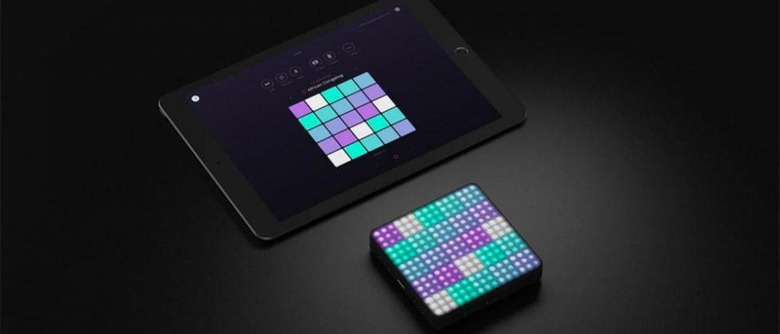 Roli has taken the wraps off Blocks, a new modular system for creating electronic music. Roli calls its creation a "modular music studio," one that is as suitable for beginners as it is music experts. The company is releasing three Blocks at launch, the Lightpad Block on which one taps and swipes glowing squares to create sounds, as well as the Live Block and Loop Block. The setup is joined by an iOS app that serves as the sound engine.
Blocks is the best of both worlds, taking digital music creation and giving it a physical base, but one that is simple and easy to jump right into. As the video below shows, the Lightpad Block features glowing squares that, when tapped, produce specific sounds. Users can adjust the sounds and create blends of sounds by swiping and making other gestures.
Other blocks connect to the Lightpad Block via magnets, and one's iPad or iPhone connects to the main block over Bluetooth. The NOISE app then presents some options, like music type, as well as a grid of colored squares. The app serves as the sound engine, but can also be used as a standalone app.
The Loop Block adds more features to the Lightpad block, making it easy to change instruments, start and stop recordings, loop melodies, and more. A second Lightpad can be added to the first for extra creation space. The Live Block, meanwhile, adds things like scales and more for an even more robust creation environment.
According to Roli, different blocks have different capabilities, allowing creators to assemble specific and, if they'd like, complex arrays for music creation. These blocks are available through Apple's website, Roli's website, and physical Apple stores. The Lightpad Block is $179 USD, while the Live Block and Loop Block are $79 USD.