Roku Voice isn't dead, but it's not what you think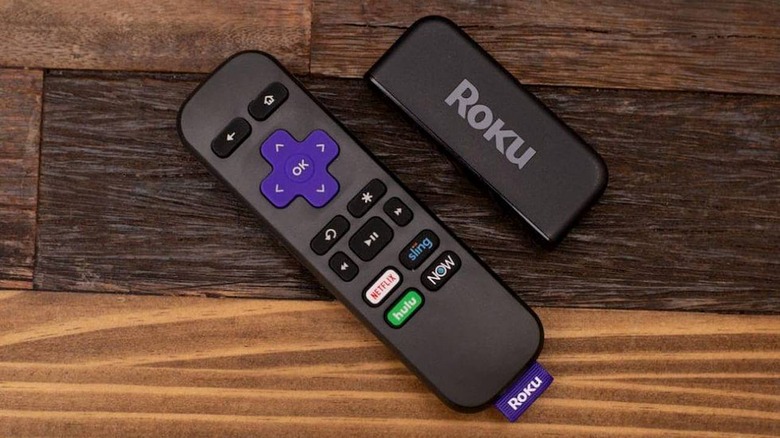 Reports earlier this week that Roku had apparently canceled its planned voice assistants may have called the code prematurely. The Roku voice assistant was originally announced way back in January 2018, but in the time since then, Roku hasn't said very much about it. As it turns out, Roku hasn't canned its voice assistant as originally reported, but when it does finally arrive, it might not be exactly what you're expecting.
The news that Roku had cancelled its voice assistant came in a profile about the company from The Wall Street Journal. Since then, Roku has reached out to confirm that its efforts in voice were, in fact, still ongoing. "We are continuing to build more voice capabilities into our platform," Roku vice president of communications Tricia Mifsud told SlashGear, noting that those voice capabilities are called "Roku Voice."
Mifsud also said that these voice capabilities are purpose-built for entertainment, and should therefore not be compared to Alexa or Google Assistant, which are general-purpose voice assistants. Roku Voice will work alongside Alexa and Google Assistant on Roku's platforms as something of a more specific complement to them.
So, once again, Roku is finding a niche and filling it with Roku Voice, much like it did with with its over-the-top devices and its smart TV OS. Instead of directly competing with Amazon and Google in the voice assistant field, Roku is focusing its own voice tools on a smaller range of tasks – potentially making it better than Alexa and Google Assistant at navigating the countless entertainment offerings out there as a result.
Roku didn't tell us when it expects to launch Roku Voice, but the big takeaway here is that it is indeed on the way and not actually dead as previously believed. We'll keep an eye out for more information on Roku Voice as time goes on, so stay tuned for that.