Roku Now Supports Android/Windows Screen Mirroring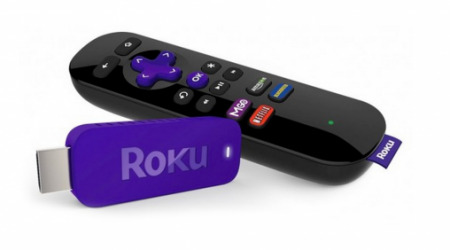 Mirroring your small screen on the big screen is a neat concept, but still escapes most users. If you've got a newer Roku device, you might be able to see your Android or Windows Phone on the TV. A new screen mirroring option has been added to Roku, but it's only for select phones — and select Rokus.
If you've got a Roku 3 or Roku streaming stick, you're in good shape already. After that, it gets a bit murky. Roku says select Android and Windows 8 phones are able to mirror their screens, but they're not saying which.
The opaque disclosure is likely due to Roku relying on a particular technology, but they're not even saying what that is. For our money, it's miracast, which has caught a bit of momentum of late. As for not telling us which phones work, it's likely Roku just doesn't want to keep up with an ever-growing list of capable handsets.
If you think you're one of the lucky ones, head into your Roku settings. You'll see a header named "Screen Mirroring". Click on that, and make sure "enable screen mirroring" is checked. Make sure your phone and Roku are on the same WiFi network, then select your phone or mobile platform from the on-screen list.
It seems as though Android 4.4.2 and/or Windows 8.1 or better is in order, here. We've seen this work with that particular Android version and Chromecast, so Roku seems to be trying to stave off the competition with this move.
Source: Roku