Roku intros its official iPhone remote control app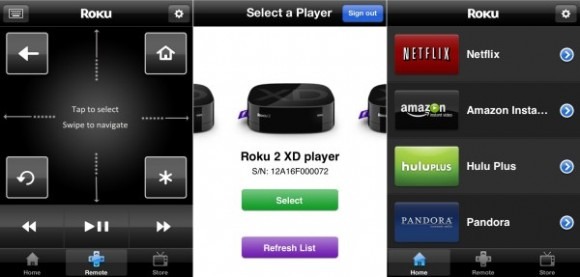 Now there's a new way to control and navigate your Roku set-top box. Roku has released its official remote control app for your iPhone that goes beyond what the Apple Remote app does for the Apple TV. It offers not only traditional remote control capabilities but also provides a visual browser, letting you flip through channels directly on the iPhone without having to look up at your TV.
The Roku remote app for iOS works on all models of the set-top box, from the original through the current year's redesigned models. It can also be paired with multiple Roku boxes and works by connecting your iOS device to the box on the same network and then signing in with your Roku account.
All existing services, such as Amazon Instant Video, Hulu Plus, and Netflix can be accessed via the app. You simply touch-and-swipe to navigate and you can also rate channels and add or remove channels from your set-top box directly from the app. If you have the Roku 2 or Roku LT boxes, you'll just have to make sure to upgrade to Roku software version 4.2 for compatibility.
The iOS app is free and available now. The company has promised an Android version, but has not given a timeline yet.
[via Engadget]