Roku has teamed with Walmart to launch its new Onn Roku Smart Soundbar and Onn Roku Wireless Subwoofer. The two products are offered under Walmart's Onn brand at lower prices than Roku's previously launched Smart Soundbar product, offering better audio than one would get from their TV's built-in speakers, but at a price that makes the devices affordable for most consumers.
The speakers that are built into a TV are often lacking, driving customers to seek out external speakers to get improved bass and less tinny highs. Soundbars are arguably the most convenient external audio option, offering more powerful audio contained in a single 'bar' that is typically placed below or immediately above a television.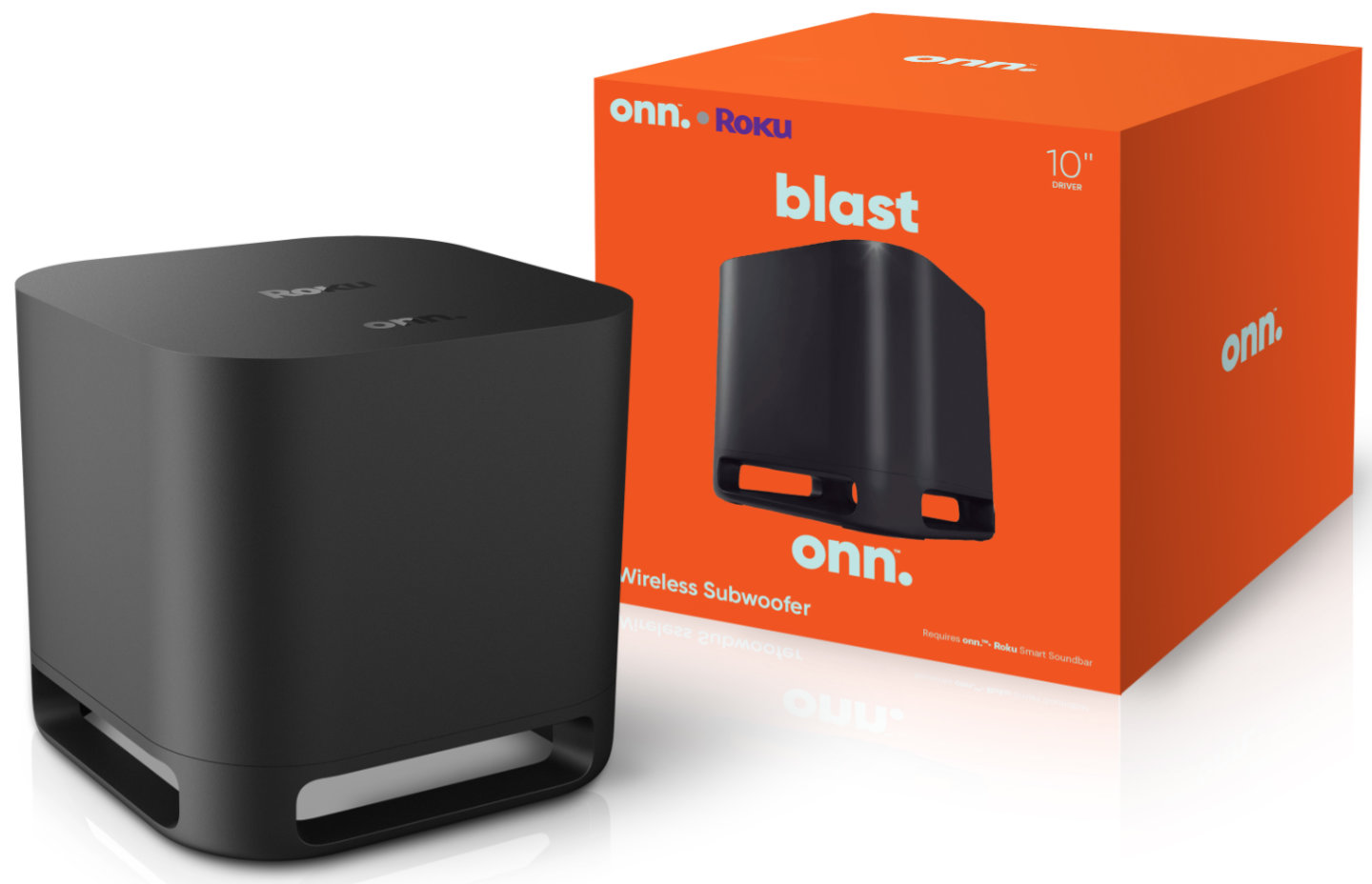 Roku's new Onn Roku Smart Soundbar joins its regular (non-Onn) Smart Soundbar at a cheaper $129 USD price. The product will be sold exclusively through Walmart in its stores and on its website. The big benefit to this product, the affordable cost aside, is the built-in 4K Roku streaming player, eliminating the need to have a separate Roku box or stick.
The soundbar features HDMI-ARC and Optical Audio Output, as well as Bluetooth, Dolby Audio, Roku Connect, and support for the companion Roku mobile app. The company has packed some advanced modes into the device, including Night Mode and Speech Clarity, as well as Automatic Volume Leveling.
Joining the soundbar is the Onn Roku Wireless Subwoofer, which brings extra bass for use alongside the Smart Soundbar. Roku says users can expect 'thunderous bass,' ultimately offering an audio experience closer to what one would experience in a theater. The wireless subwoofer is paired directly with the Roku soundbar. This model likewise will cost $129 USD.