RokPak Rugged Solar Dry Box Doubles As Phone Charger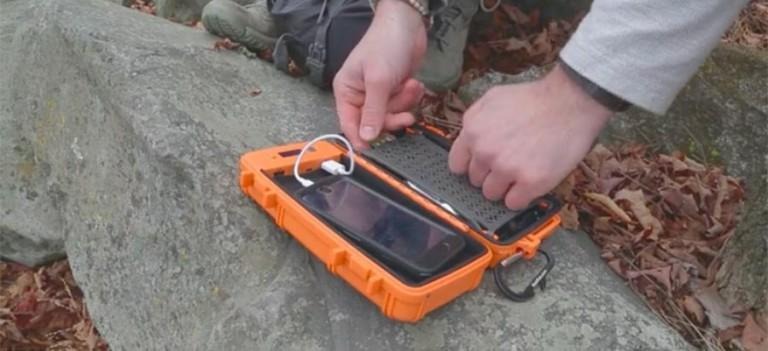 Going out into nature is risky business if you're bringing your phone along. Whether you're on the beach or in the middle of a forest, you're faced with the dual challenge of protecting your phone and other small gadgets (a smartphone, for example) while keeping the battery charged. Enter the RokPak, a dry box that included a built-in solar panel and battery for on-the-go charging.
RokPak is a large container with a MIL-SPEC 810G drop test standard, IP67 waterproofing, and the ability to withstand extreme temperatures — up to 176F and down to -4F. Features include a rugged solar panel on an exterior edge, a 12,000mAh Li-ion battery, LCD, and a 4-function LED flashlight. An interior LED illuminates the box's contents in dim and night settings, as well.
The device is designed to float, and is large enough to hold more than just your phone — you could add a watch, car keys, or a second phone, for example. Up to two devices can be charged at once via a pair of 2.4a USB ports. Finally, the box includes a smartphone notifications system and activates an LED SOS beacon when dropped in water.
RokPak, the company behind the dry box, is seeking $60,000 USD in funding on Kickstarter, where it has so far raised about $14,000 with 35 days remaining. The "Super Early Bird" models are available for a $159 USD pledge, and are estimated to start shipping in June with it being free to Canada and within the U.S. The estimated retail price will be $70 higher.
SOURCE: Kickstarter