Rogue Planet Without Sun Spotted 100 Light-Years Away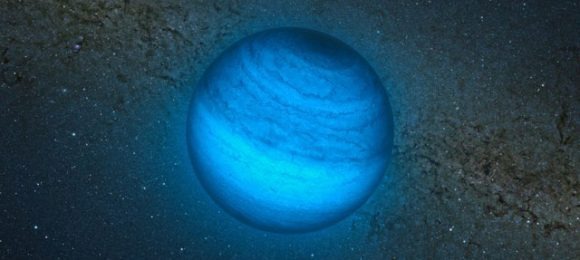 It wasn't too long ago when astronomers thought that solar systems outside our own would be more or less similar to ours — there would be a central sun, with various planets of both rocky and gassy varieties. However, that's definitely not the case all the time. Today, astronomers have discovered a rogue planet that's uncommon from other planets like it.
The planet is dubbed CFBDSIR2149, and it's said to be four to seven times larger than Jupiter, which is our solar system's largest planet. It also appears to be a "free-floating" planet, meaning that it doesn't orbit around another sun. Of course, discovering planets like these isn't rare, but astronomers say that the planet is only 100 light-years away, making it the closest rogue planet to the Earth.
Initial observations coined the planet as either a homeless planet or a tiny failed star called a "brown dwarf," which lacks the power to trigger the nuclear fusion that makes stars shine. However, the astronomers noted that CFBDSIR2149 is roaming near a stream of young stars called the AB Doradus Moving Group, and that has allowed the astronomers to estimate the planet's age to between 50 and 120 million years old, with a temperature of around 400 degrees C (750 degrees F).
Philippe Delorme of France's Institute of Planetology and Astrophysics says that "these objects are important, as they can either help us understand more about how planets may be ejected from planetary systems, or how very light objects can arise from the star formation process." He continues by noting that if CFBDSIR2149 "is a planet that has been ejected from its native system, it conjures up the striking image of orphaned worlds, drifting in the emptiness of space."
[via Time]