Rockstar Games Collection bundles fan favorites, out next month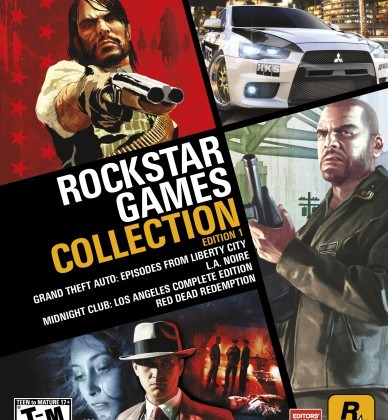 Rockstar is one of those developers that seems to turn everything it touches into gold. Fans all over the world go nuts for new Rockstar games, and if you haven't yet experienced how awesome any of the studio's titles are, allow us to direct your attention to the incoming Rockstar Games Collection: Edition 1. It's a new retail bundle that brings together four of Rockstar's most beloved games, and it's launching next month.
Specifically speaking, Red Dead Redemption, Grand Theft Auto: Episodes from Liberty City, Midnight Club: Los Angeles Complete Edition, and LA Noire are all included in this bundle. Obviously, two of the games included in this compilation are compilations themselves – Episodes from Liberty City is a collection of two Grand Theft Auto IV expansions, The Ballad of Gay Tony and The Lost and the Damned, while the Midnight Club Complete Edition includes the base game and all of the DLC cars and locations that have been released since the game launched.
It's a quality collection, to be sure, but chances are you've already played some of the games included in it. If you somehow haven't, then we have to urge you to go pick up this bundle when it launches on November 6 for Xbox 360 and PS3. Even though it costs full retail price – $59.99 – the games included in it are some of the best made this generation (we're particularly fond of Red Dead Redemption).
Aside from prepping this collection for release, Rockstar is currently working on the long-awaited Grand Theft Auto V. We've been given screenshots to drool over and even a trailer here and there, but for the most part, Grand Theft Auto V is still being kept under wraps. We're anxiously waiting for new details on Grand Theft Auto V, but in the meantime, this new Rockstar Games Collection: Edition 1 should do something to take our minds off the fact that the studio and publisher Take-Two are really, really good at building anticipation.