Rockstar Editor will have new features on PS4, Xbox One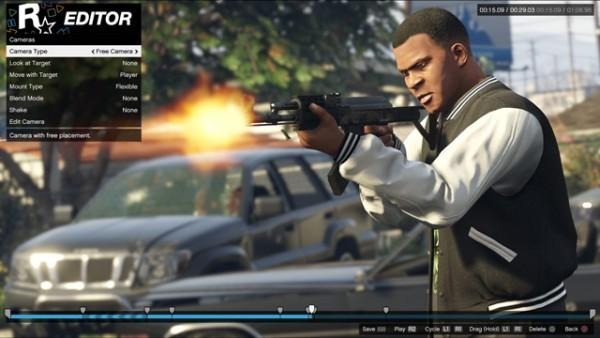 Rockstar Editor will have new features when it arrives on the PlayStation 4 and the Xbox One, it has been announced. The editor will be arriving on the consoles with the next Grand Theft Auto V update, allowing gamers to capture and edit their in-game footage. The editor is nothing new, but the features coming to the next-gen consoles are. The update will be arriving next month, and the new Rockstar Editor features will also be made available on the PC.
Rockstar Editor was introduced this past April. For those unfamiliar, the editor lets gamers record gameplay footage from GTA Online and Story Mode, then edit it and share the final footage with others. It includes things like camera modes and filters, customization options for the audio, and more.
Says Rockstar, the new editor features will include an ambient audio and sound effects library, which is exactly what it sounds like: a library of audio tracks that can be added to content. In addition, Rockstar Editor will get Snapmatic integration, allowing gamers to export a still frame directly to Snapmatic.
In addition, there will also be updates to Director Mode — namely options for spawning water and air vehicles, freezing the time of day settings, and a big mini-map showing location blips. New fonts will be available for the credits and titles, and finally, there will be an option to copy and paste audio settings from one marker to another.
Rockstar also teases that some "new gameplay" will be arriving for GTA Online Freemode, but we won't be getting any additional details about that for the next couple of weeks.
SOURCE: Rockstar