Rocksmith and Just Dance 3, two new Games from Ubisoft at E3 2011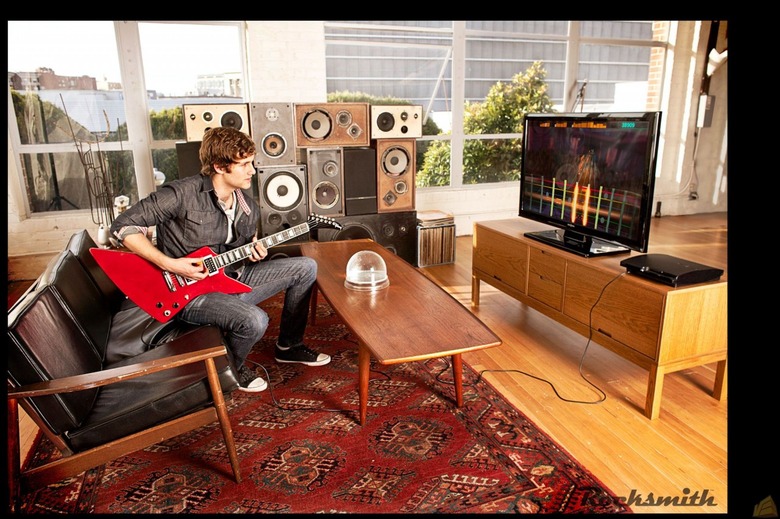 Two new games Ubisoft announced today at E3 bring their own unique spin to the genre of party/body games. Rocksmith changes the guitar-sim world by introducing a game where you actually play a real life guitar, not a controller. Just Dance 3 expands one of the most popular dance-sim games across all platforms, regardless if you want to Wii or Kinect.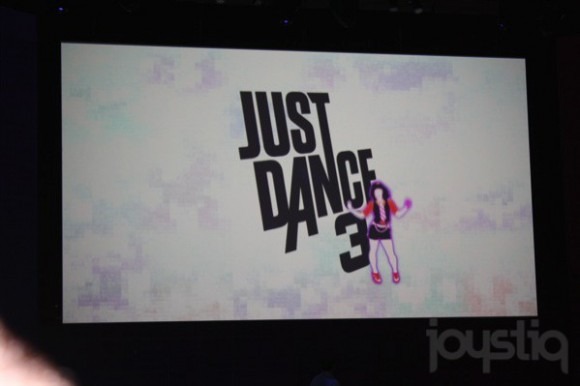 We all remember when we first played Rock Band or Guitar Hero, and we all seem to know someone that somehow feels that their skill on a virtual guitar somehow translates into real-life skill on a real world guitar. Well, Rocksmith supposedly does just that. The game begins by plugging in a real honest to goodness guitar. As you advance in the game, the game is supposed to actually teach you how to play the guitar, or improve whatever skill you may have. Definitely a game changer. Any chance Ninja Gaiden will be doing this will a real katana?
Just Dance 3 also makes some new moves for the franchise, even if they aren't necessarily industry shattering. The new edition features new multiplayer action, and will also allow you to transfer your favorite dance tracks from the previous version of the game. Some include this in the fitness category, but regardless of how it is classified, Just Dance 3 should be a lot of fun for a group of friends or for the whole family.