Rocket League comes to life with Hot Wheels remote control set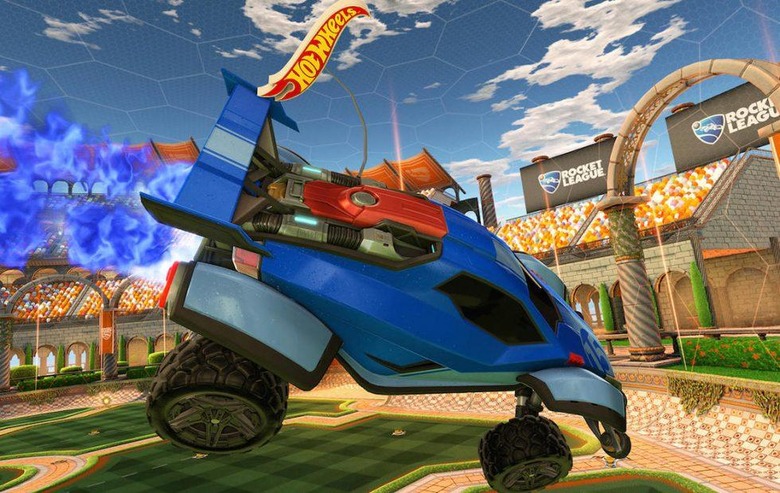 Rocket League has taken the video game market by storm, and now it's coming to table tops in the real world thanks to the continuing partnership with Hot Wheels, which has already seen the toy brand's iconic vehicles brought to the digital arena. At this year's Toy Fair in New York, Hot Wheels revealed Rocket League Rivals, a remote control kit that allows players to recreate the vehicle-based soccer experience with toys, minus the rocket boosts and aerial jumps, of course.
Priced at $180, the set will go on sale this fall and includes two Hot Wheels vehicles, modeled after Rocket League's Octane and Dominus, a mat that unrolls to resemble one of the video game's arenas, and even an oversized ball. There's also a LCD scoreboard that plays sounds effects when goals are made, and the ball itself features IR tech to help keep score.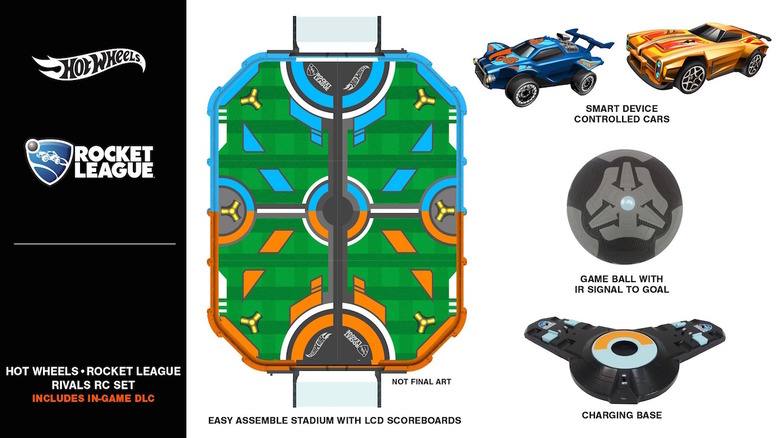 The cars themselves are controlled with Bluetooth via an iOS or Android app on a smartphone or tablet, similar to the Anki Drive toy set. Players can steer their vehicle and trigger a turbo boost for extra speed, and while the cars can't ride on the walls, the edges of the mat prevent them from flying off the arena.
Rocket League Rivals will support play with up to eight cars at a time, and Hot Wheels plans to release additional vehicles around launch. Buyers will also get a DLC code for additional content in the digital game.
SOURCE Rocket League