Rocket League Blueprints System Detailed: Converting, Trading, Credits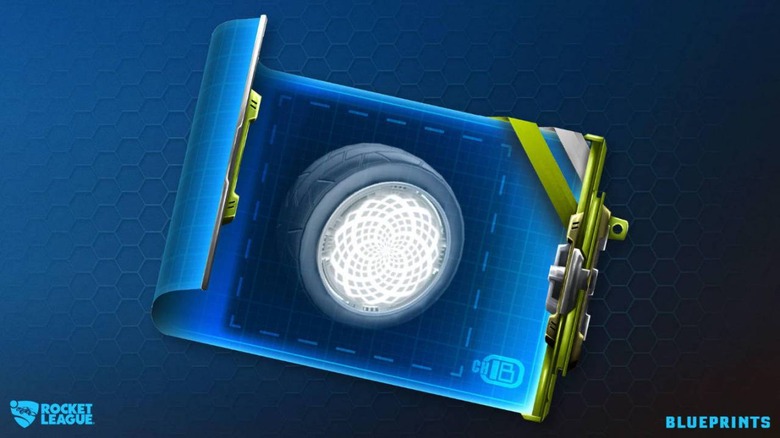 The Rocket League Blueprints first introduced last month have been detailed by Psyonix, which explains how converting Crates into Blueprints, trading among players, and getting credits will work. Blueprints is the new system that will replace Crates, which are paid and randomized loot boxes. Among other things, Psyonix says players who still have Crates will see them converted into Blueprints.
Blueprints will arrive in a Rocket League game update next month. Put simply, these new drop items will show players what they can build and the price it'll cost. These items will be placed in the player's inventory, where they'll be able to access it and create it whenever they'd like.
In an update on Blueprints today, Psyonix revealed that players will have the option of trading the items with other players, though there are some exceptions. Free drops, revealed Blueprints, and items made from Blueprints will all be tradable, as will any inventory items that are tradable and were acquired before the new system's arrival.
Psyonix says unrevealed Blueprints cannot be traded; in some cases, Credits will be tradable. Credits will not be tradable if they're traded for credits and they will not be tradable 'for nothing.' Players likewise will not be able to trade items from the Item Shop, Bonus Gifts, nor Esports Shop items.
Revealed Blueprints will be obtained from online matches, which can then be stored in the inventory, directly built with Credits, or traded with someone else. Crates will be automatically converted to unrevealed Blueprints, which cannot be traded until they're revealed, a process that doesn't cost anything. Finally, Psyonix says Decryptors will no longer be available once Crates are gone.