Rock Band controller looks just like a real Fender Strat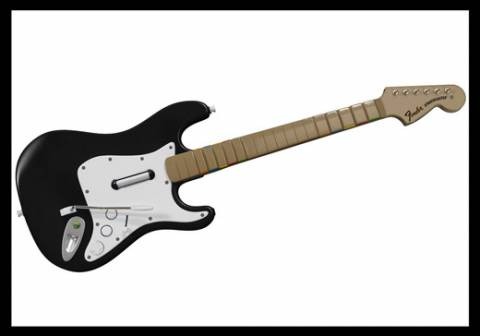 Now this is what I call a guitar controller.
Look closely, that's not a real Fender Strat, that's the new controller for the upcoming Rock Band title from Harmonix. Looks aren't everything here, what I'm impressed by is that the fret buttons are nearly flush with the fretboard and the colors are visible from the side of the guitar.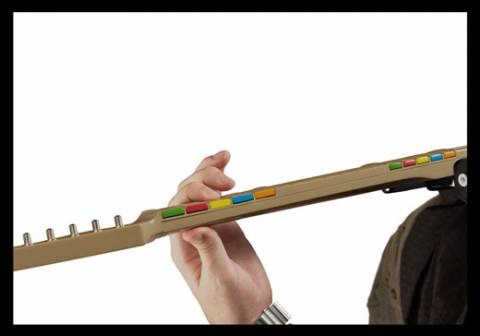 This is apparently the prototype for what we will actually see when the game makes its debut. I'm really excited about the higher fret buttons. I'm not sure how it will improve gameplay since they are essentially the same buttons only in a different spot. But there's not doubt that you'll impress your friends when you slide your hand down the neck and start wailing on a solo.
Rock Band's Fender Strat [via kotaku]