Rock Band 2 to honor Bo Diddley by featuring his iconic guitar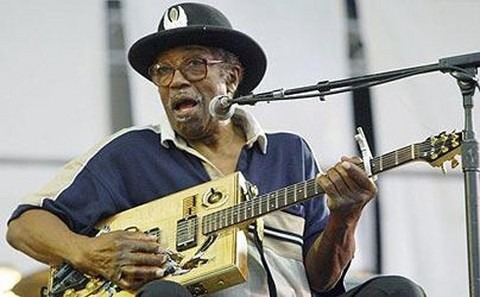 I'm not sure if any of you are blues fans out there, but last week one of the greatest legends of our time passed away recently. Bo Diddley was 79 when he left us, and it seems that Harmonix will be paying tribute to him in the second installment of Rock Band.
No, we aren't going to see Bo Diddley himself in the game, but rather his iconic cigar-box shaped guitar will be an unlockable instrument which you can rock out with in-game.
We're not sure whether Harmonix decided on the inclusion of this instrument before or after the passing of Bo Diddley, but either way, it is a fitting tribute.
[via Joystiq]