RoboSimian is the NASA JPL entry for the DARPA Robotics Challenge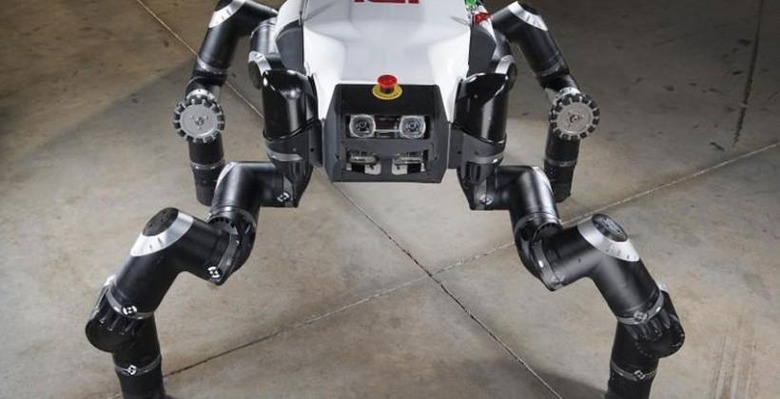 There are several teams participating in the DARPA Robotics Challenge. The contest is to see what team can create a robot that is capable of performing a set of specific tasks. The robots developed may one day be able to help humans in an emergency situation like a nuclear meltdown or other challenge. One of the teams participating is the NASA Jet Propulsion Laboratory or JPL.
JPL is showing off its robot entry called RoboSimian also known as Clyde. Clyde was one of the few bots that participated in the 2013 Robotics Challenge in Florida last December that wasn't a humanoid design.
Clyde has four limbs that are able to complete various tasks. JPL's robot earned 14 points during the robotics challenge last year. The winning robot was created by SCHAFT and earned 27 points. JPL was one of the eight teams that received additional funds and will participate in the finals later this year.
The tasks the robots in the competition have to complete include clearing debris, navigating uneven terrain, and climbing ladders. The final competition this year will also have participation from non-funded teams. The winner will walk away with $2 million in prize money.
SOURCE: IBTimes