Robomow Robotic Mowers Are Like A Roomba For Your Lawn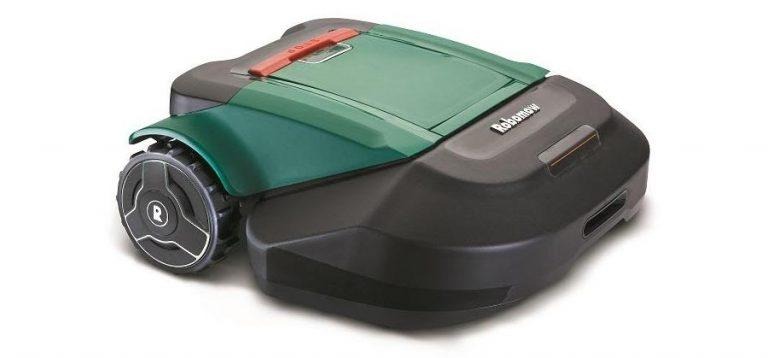 Summer is finally here, and that means mowing the lawn, and that means griping about mowing the lawn and contemplating yet again about replacing the sod with mulch. If mowing really isn't your thing, Robomow wants you to consider its alternatives: robotic law mowers that are basically big Roombas with blades on the bottom.
Robomow lawn mowers are smaller than an ordinary lawn mower, and that's not surprising considering the entire lack of a handle assembly. Two visible wheels adorn the side while a third one lies under the mower's front edge on a rotating mount. The motor is electric rather than gasoline, making for quieter operation, as well.
Because they're electric, the mowers feature internal batteries that must be charged — this is done automatically with a base station. Robomow says it has outfitted its mowers with various safety features including things like sensors and bumpers that bring the blades to a stop when any objects are detected. As far as the actual lawn-cutting process goes, the mowers use mulching to eliminate the need for raking.
Finally, the mowers feature GSM for sending data back to the company for diagnostics. Meanwhile, the mower's owner can interact with the robo-mower using a mobile app, which shows whether it is charging and how much battery life is left, dates when the lawn was mowed, and gives controls for manually directing the mower around.
The company currently has four different models, the RC306, RS612, RS622, and RS630 with prices ranging from $999 USD to $2,099 USD.