Ringly gold Bluetooth wearable mixes bling and technology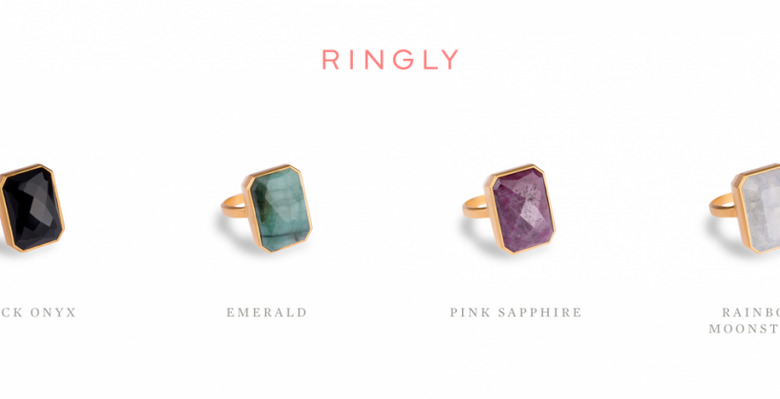 Since the advent of wearable technology, the issue of style remains one of the biggest reasons many eschew the new industry — not everyone wants to walk around sporting bright plastic or an ostentatious display of tech. Such is where jewelry-styled wearables have come into play, the latest among them being a gold ring from maker Ringly.
The Ringly ring is plated with 18k gold, and with it comes a tiny light and wireless technology, which allows the user to connect it to their smartphone of choice. To the unsuspecting eye, Ringly looks like any other large-stone ring.
The difference becomes apparent when a small blue light on the side illuminates, however, which lights up when the ring is activated. In additon to Bluetooth LE and the motor for causing vibrations, the ring also features a small accelerometer sensor. Above it all are one of four stone options.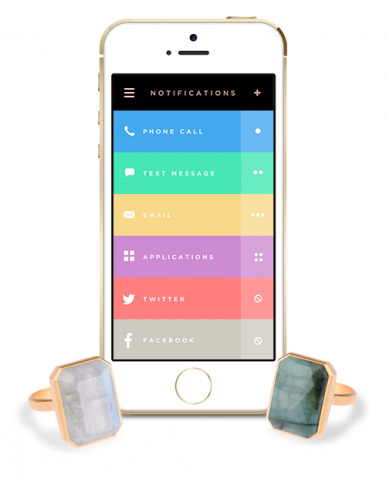 Users can get the Ringly with either Black Onyx, Emerald, Pink Sapphire, or Rainbow Moonstone, making for black, green, pink, and white options. The ring works in conjunction with an Android or iOS app — depending on your handset — to send physical sensations for different types of notifications. The vibration and light patterns can be adjusted using the app.
Ringly went up for pre-order today at $145 USD.
SOURCE: Business Insider