RIM open to "all opportunities" for market share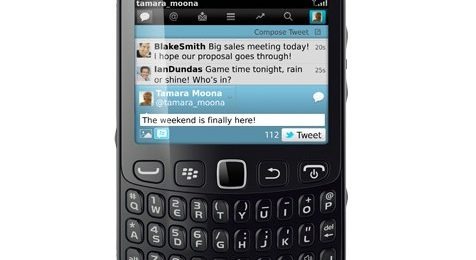 RIM has been losing market share rapidly to Apple's iPhone and smartphones running Google's Android, but the BlackBerry maker isn't going down without a fight. The company said today that it is considering "all opportunities" for regaining consumer interest, but is focused on selling more BlackBerry smartphones and tablets. Ahead of its next platform launch, it will concentrate on pushing BlackBerry devices in its key markets India and Indonesia.
RIM was recently rumored to be seeking a financial adviser to help weigh strategic options, which include licensing its phone software or finding a strategic investor. RIM's executive VP of global sales and marketing Patrick Spence, however, did not confirm the reports when questioned. The company's new CEO, Thorsten Heins, did recently say that the company would undertake a "comprehensive review of strategic opportunities" after disappointing fiscal Q4 results.
RIM is expected to launch its next-gen BlackBerry 10 platform sometime this year, with the first preview and prototypes to be shown at its BlackBerry World conference in May. It's not clear when the new devices would actually be ready for the market. In the meantime, the company is hoping to increase its current BlackBerry sales in Asia, which makes up about 40 percent of its total sales.
RIM just launched a new BlackBerry Curve 9220 in India in hopes of capturing some of the first-time smartphone user market that Nokia has also been targeting in emerging markets. The BlackBerry Curve 9220 is priced at 10,990 rupees or about $214 and will be available starting April 19. RIM will likely be giving a lot of attention to India, where smartphone sales jumped 97 percent, compared to the 61 percent growth of global sales. Heins is expected to visit the country this summer.
[via WSJ]