RIM BlackPad Could be Announced Next Week, Sources Say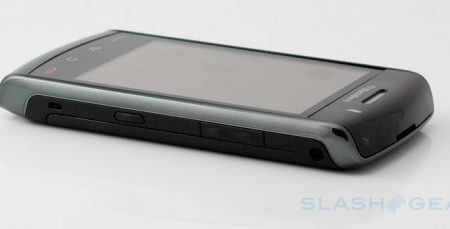 The life of BlackBerry's BlackPad, the mysterious tablet device the Waterloo-based company is supposedly working on, has been a roller coaster so far. Even the last update, with RIM filing a trademark application for the name SurfBook adds more mystery to the whole situation. But, if some sources are to be believed, then it looks like House that Built BlackBerry is all set to stat announcing the tablet, and it could be as early as next week.
According to "people familiar with RIM's plans," the company could be unveiling the tablet as early as next week at a developer's conference in San Francisco, California. The release date hasn't changed from the rumored fourth quarter of this year, so an unveiling next week would make a lot of sense, considering we're closing in on the end of the third quarter. The BlackPad will feature a 7-inch touchscreen display, and they believe it will have one or two cameras.
Other hardware features include the tablet itself being constructed by Quanta Computer Inc., based out of Taiwan. And the processor on the inside will feature Marvell Technology Group branding. And we already know the software will be made by QNX Software, and not be some kind of version of BlackBerry OS 6. As for connectivity, it will feature Bluetooth and broadband connections, but you'll be able to connect to your cellular network thanks to your BlackBerry device.
Spokespeople for RIM refused to comment, saying that they don't comment on rumors and speculation. And a spokesperson for Quanta said that they are indeed building tablets for companies, but did not clarify which ones. And Marvell confirmed that they've created a new series for tablets, but didn't say whether or not it has anything to do with a tablet from RIM.
The rumor mill regarding the BlackPad is certainly heating up, which can usually mean that an announcement is imminent. Will RIM surprise us with something compeltely unexpected? We can certainly hope so.
[via Wall Street Journal]