RIM Blackberry Playbook won't support ad-powered Android apps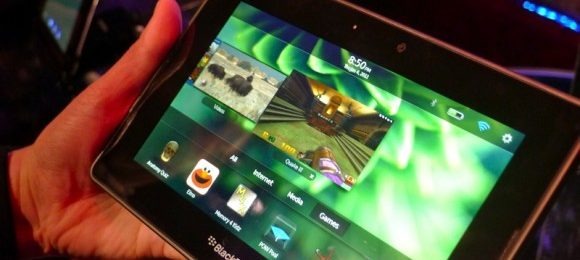 When Research in Motion's Playbook tablet first began to show signs of struggling, analysts suggested one of the only ways to rise from the grave would be to offer some way of bringing Android apps to the platform. The Blackberry App World marketplace simply wasn't attractive to developers, and consumers were not impressed by the limited selection. So RIM has managed to fulfill that call to action, but there are increasing limitations that lead to more questions about whether the Playbook is sustainable.
In the latest development, RIM has revealed that Android apps carried over to the Playbook will not be able to contain advertising. This means developers who made a free app on Android and collect the advertising revenue that it generates will have absolutely no monetary incentive to offer those apps to the Playbook. And in a society where free apps are of significant importance, that is quite a blow. This may be something that can be altered in the future, but it won't be ready when the Playbook 2.0 software launches later this month.
The Playbook has become so crushed that it is now being offered to app developers for free. There is a serious lack of interest, even though RIM continues to try to peddle it as a good enterprise-level iPad alternative. Playbook 2.0 may help ignite new interest in the device, especially among those who were turned off by the fact that in its original state, the Playbook couldn't even access Blackberry Messenger or things like a calendar app unless it was tethered to a Blackberry phone. More details are sure to be revealed at the Mobile World Congress.
[via GigaOM]