Ricoh WG-5 rugged camera sports high res and GPS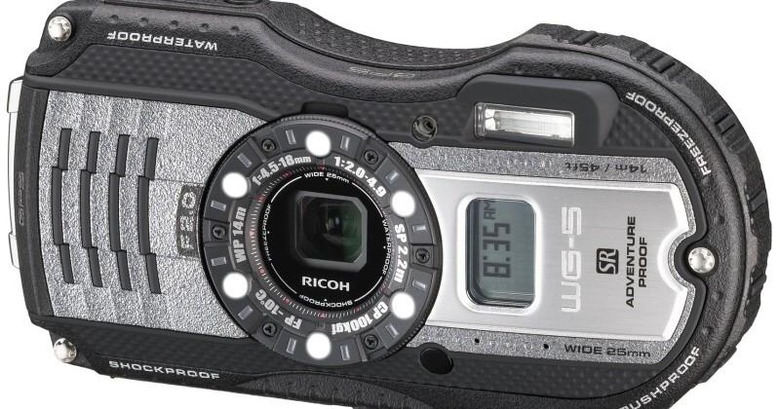 Earlier this week, Ricoh undisclosed its newest edition to the WG outdoor, adventure series of shock proof, enhanced underwater compact cameras. This latest design has focussed on simple, compact body however includes all the features and upgrades expected from an active, on-the-go camera. The contours of the non-slip body combined with the pocket-size chassis enable the user to utilize it in extreme conditions.
Able to withstand extreme weather conditions, unexpected tumbles from up to 7 feet or an underwater dive to 45 feet, the WG-5 GPS is set for any destination. It also includes a 16-megapixel, CMOS sensor, 3.0 inch LCD screen, 4x optical zoom lens, both still and video mode, and 6 built-in LED macro lights surrounding the lens the finest details will be hard to miss for even the most unexperienced outdoor shooter.
WG-5 produces HD video at 30 frames per second, utilizing H.264 encoding – which is pretty much the industry standard nowadays for compact cameras. With all the standard features (add-on mountings etc.) that are available (handlebar, suction cup, flat surface) and with a price setting of $379.95 it will be interesting to see if it really sells considering there are many better options out there within this price range.
SOURCE: Ricoh