Ricoh unveils CX1 digicam with HDR and high speed capture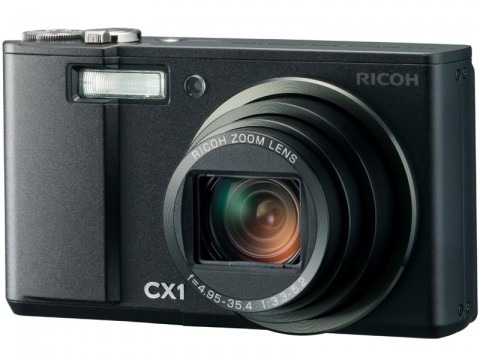 Ricoh has today introduced the CX1 digicam that sports a 9-megapixel CMOS sensor, 3-inch LCD with 920,000 dot-pixel and a 7.1x (28-200mm, 35mm equiv.) zoom lens. The new compact camera isn't the typical Ricoh's roster you would normal find from the shelf, it shoots up to 120fps high-speed images, continuously, and has the ability to perform an in-camera HDR.
Ricoh isn't the only one that's pushing digicam with HDR's feature; Fujifilm has unveiled a new Finepix with combine images, taken at different exposures, to expand dynamic range early this month. We expect the HDR technology to gain popularity next in compact P&S, much likes the Face Detection and Smile Check functions we've seen on nearly all of them.
Additional, the CX1 is powered by the Smooth Imaging Engine IV together with a CMOS sensor to enable high-speed image processing at lower possible noise. The newly enhanced technology allows the Ricoh to capture 120 images, continually at VGA resolution.
The announcement covers only UK's release and availability from March at a suggested retail of £299 ($430). Color option includes silver, black and bronze.