Rhapsody launches KIDS mode to wean toddlers on streaming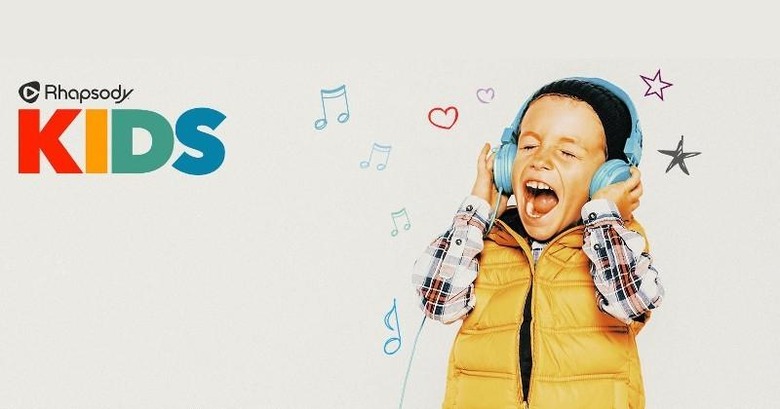 The music streaming market is getting crowded, with almost everyone and anyone coming up with their own spin. Heck, even messaging platform LINE has one. And with Apple's entry into the market, the game is definitely on. Rhapsody has been one of the pioneers in that industry, especially in the "listen all you can for a monthly subscription" business and now it is looking towards a slightly fresh new market: kids. No, it isn't starting a new subscription service but is updating its mobile apps to be more child-safe.
Rhapsody KIDS is practically a small corner of the Rhapsody world that is built and curated for the young ones. This includes age-appropriate and parent approved tracks from the likes of Caspar Babypants, The Laurie Berkner Band, Spongebob Squarepants, Kidz Bop Kids, and even tunes from their favorite Disney movies (Let it go, anyone?).
All of these are available from the same Rhapsody app that you use to listen to Dr. Dre, but now that app has a special KIDS section to make sure they don't end up listening to those as well. Unlike the app's main interface, the KIDS section is simpler, more colorful, and easier to use. It also makes sure that only the safe content is accessible. Now you won't have to worry about handing over your device to your child completely while you're busy driving or doing the laundry. The updated app also allows favorites to be downloaded for offline listening. This can be a huge battery and data saver when on the road.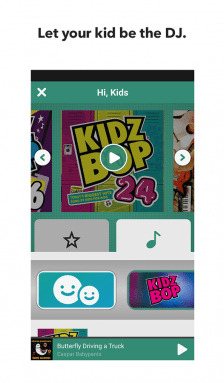 As the music streaming market gets more and more saturated, services will be looking for new ways to differentiate. Some do by lowering rates or offering exclusives. Rhapsody is doing so by making sure that their long time users, who now might have kids of their own, have a safe haven for their offspring to enjoy the wonders of music streaming.
Rhapsody KIDS is now rolling out to Android users who have the Rhapsody or Napster app already installed. iOS will follow soon. It is a free feature but it does require a paid Rhapsody account in the first place.
SOURCE: Rhapsody