REVVLRY and REVVLRY+ continue T-Mobile's line of budget phones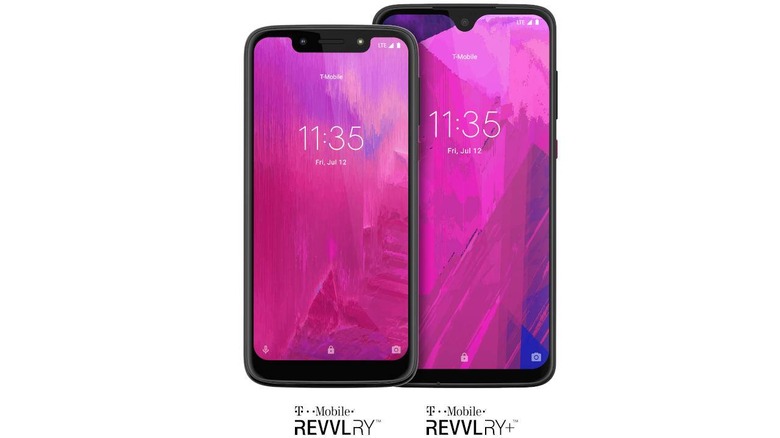 Smartphones are getting more powerful but few will deny that they are also getting more expensive. At least if you keep looking at the high-end which doesn't seem to show any sign of slowing down when it comes to price increases. Not everyone, however, will need or even want all the bells and whistles of those more expensive flagships. For that kind of smartphone user under T-Mobile's care, the uncarrier is offering not one but two REVVL phones to get their money's worth.
Truth be told, the new REVVLRY and REVVLRY+ phones aren't anything to write home about if you're talking about features. They do look fine though, with the smaller REVVLRY getting a wide conventional notch while the larger REVVLRY+ has space-saving waterdrop cutout. They do still have very visible bezels, especially with the REVVLRY and its sizable chin.
Both, however, run on a 1.8 GHz octa-core processor with 3 or 4 GB of RAM and 32 or 64 GB of storage. Their massive 3,000 mAh batteries could take users through the day, which isn't surprising considering the specs. The REVVLRY+ gets a larger 6.24 screen with a 2270x1080 FHD+ resolution while the REVVLRY makes do with a 5.7-inch 1520x720 HD+ display.
Smartphones are all about cameras these days but you shouldn't go planning your next competition piece with these phones. The REVVLRY only gets a single 13 megapixel camera on its back and, despite the wide notch, has a meager 8 megapixel fixed focus front camera. The REVVLRY+ does step it up a bit with a dual camera (16 MP and 5 MP) and a 12 megapixel front camera.
Of course, those eying a T-Mobile-branded REVVL phone isn't exactly after features but bang for buck when the buck is quite low. The REVVLRY has a full retail price of $200 while the REVVLRY+ will go for $350, with various payment options available. Sales begin on July 19.