Revo PiXiS brings touch to radio for £100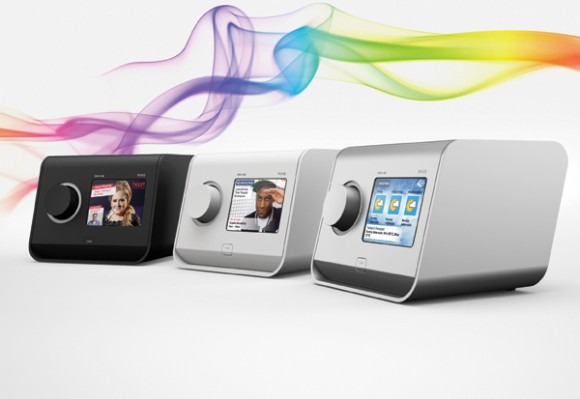 If you prefer to get your music, news, and opinions through an old fangled radio but miss the allure of touchscreens, then Revo has the solution. The company has debuted the PiXiS DAB radio, featuring an integrated touchscreen that retails for under £100 (~$157). A 3.5-inch touchscreen is built right inside the unit, allowing users to interact by touching icons instead of twisting knobs and dials.
Thanks to the implementation of DAB+ Slideshow, the screen is capable of displaying current songs that are playing, as well as weather reports, news headlines, and traffic updates. According to Revo, DAB+ Slideshow is already supported in multiple markets, including the UK, Hong Kong, and Germany, so most customers will be able to take advantage of the feature straight out of the box.
Other specs for the PiXiS include a 2.7-inch custom speaker driver and 3W Class D amplifier. Naturally, Revo is keen to point out the low price for the radio: "PiXiS is a strategically important product in the development of DAB, and sets a benchmark in the sub-£100 price category. With its support of DAB Slideshow, PiXiS is able to deliver a significantly enhanced user experience, one that truly delivers on the multimedia promise of digital radio by elevating the experience beyond purely audio."
Revo say that the PiXiS should be available on September 17th for £99.95. Anyone picking it up in the UK will be able to test the DAB+ Slideshow feature with Capital FM, and regular DAB support means all your regular favorite digital stations from the likes of the BBC and others will all be available as well.