Review: Lenovo Yoga 3 14 convertible laptop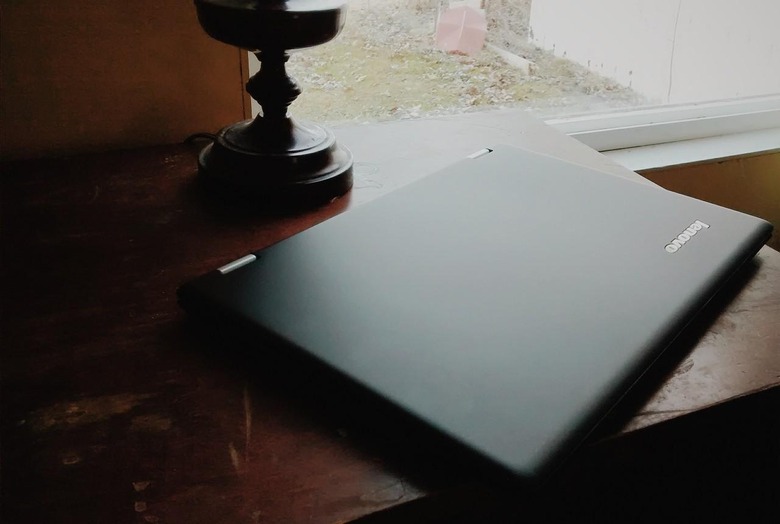 Lenovo has another Yoga notebook very similar to the ThinkPad Yoga 14 we recently reviewed, and it's called the Lenovo Yoga 3 14. The increasingly convoluted names aside, the Yoga 3 14 is a bigger version of the Yoga 3 11-inch model, bringing with it the same design and general functionality. There are several Yoga-brand PCs available at this point, and so the big question is: does the Yoga 3 14 stand out among them, or is it a rehash of a laptop we've already seen a time or two? Read on to find out!
With the Lenovo Yoga 3 14, we see the same flexibility that has marked other Yoga-brand laptops and tablets: it can be folded completely flat or folded all the way back into a tablet-like mode (though it is, of course, thicker than your average tablet). These flexible modes allow you to utilize the laptop is just about any setting — positioning it with the keyboard down and the display vertical is nice for watching movies, for example, while folded completely open gets the keyboard out of the way when you're using a stylus.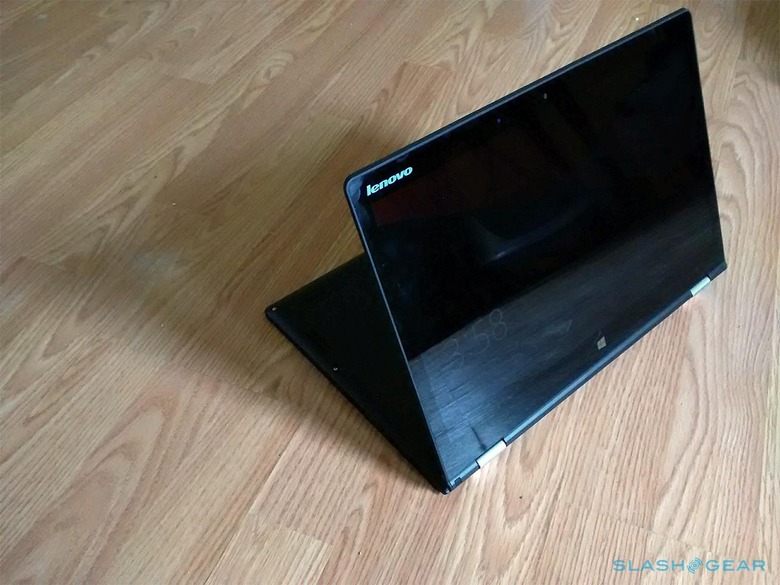 The design itself, meanwhile, is business-chic with a slight twist: there's a brushed metal surface around the keyboard and trackpad, giving it a luxurious element on an otherwise no-nonsense design. Joining this are rounded edges and a smooth matte exterior surface.
Our particular system features 8GB of memory and an Intel Core i5-5200U 2.20GHz processor, Windows 8.1 64-bit, a 14-inch LED display with full 1920 x 1080 resolution and 10-point multi-touch. Graphics come by way of Intel HD Graphics 5500. Both 128GB and 256GB SSD drives are available. All versions of the Yoga 3 14 feature Bluetooth 4.0, Lenovo AC Wireless, and a 4-cell 45wh battery.
Regardless of which configuration you choose, the laptop will feature a pair of USB 3.o ports, a 4-in-1 card reader, and audio combo jack, and HDMI-out. There's an integrated dual-array microphone, as well as integrated speakers. The system's weight starts at 3.5lbs, and it measures in at 0.7-inches thick.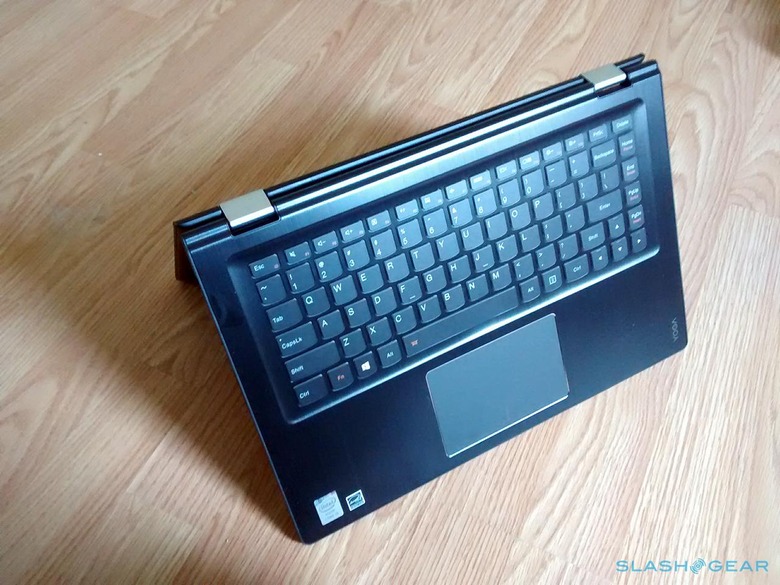 Software and Performance
Lenovo includes some of its own software on its laptops, and the Yoga 3 14 is no exception. Whether you consider the software a beneficial inclusion or unwanted bloatware depends on how useful you find it. There's Lenovo Messenger, for example, which is exactly what it sounds like (a message center). Likewise there's Lenovo Companion, Lenovo Settings, Lenovo Reach, Lenovo SHAREit, Lenovo Photo Master, Lenovo Motion Control, Lenovo VeriFace Pro, Lenovo Mobile Phone Wireless Import, and such. Also included on the system is Dragon Assistant, McAfee LiveSafe, OneKey Recovery and OneKey Optimizer, and CyberLink PowerDirector. If you don't like any of it, of course, you can simply uninstall.
As far as the benchmarks go, you get the same sort of performance we've seen with many of the comparable Lenovo laptops we've reviewed.
Conclusion
If you're familiar with Lenovo's laptops, particularly with its new Yoga machines, then you'll find the Yoga 3 14 feels like something you've seen before, but with its own little tweaks that make it unique. In this case, it's the brushed metal surface surrounding the keyboard that gives it a unique flavor, and it is beautiful to behold. That aside, the PC is akin to many of the other laptops we've reviewed from Lenovo in past months, and that's not a bad thing for those who like the brand.
Price starts at $799.00 USD.