Review: Lenovo IdeaPad 100 -- A Lightweight Budget Laptop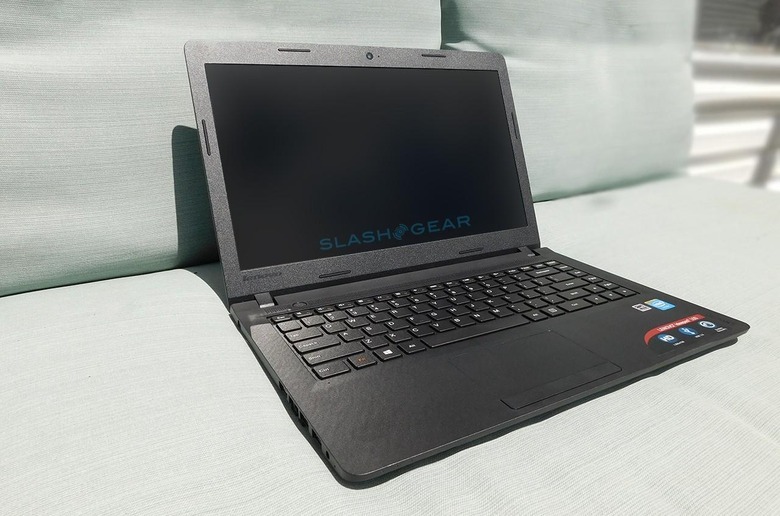 Summer, we're sad to point out, is nearing its end and school's return is upon us. If you, like many students, are looking to pick up a new laptop for your upcoming round of classes, you'll notice that PC makers are chomping at the bit to get your attention. Among the roster of companies with new back-to-school products is Lenovo, and it has a few new devices from which it hopes you'll pick. One of them is the IdeaPad 100, a lightweight and inexpensive laptop that is promised to be, despite its budget-friendliness, both powerful and fit for your educational needs. Does it live up to that promise? Read our full review to find out!
Hardware
Lenovo's latest IdeaPad is available with a 14-inch and 15-inch display (we've the smaller model), as well as various hardware configurations. The cheapest of the batch is the base 15-inch model, which Lenovo has on its site for $299 USD. The model we reviewed has slightly more powerful hardware and as such is priced at $339 USD. Your experiences with the machine, of course, will partly depend on which configuration you get.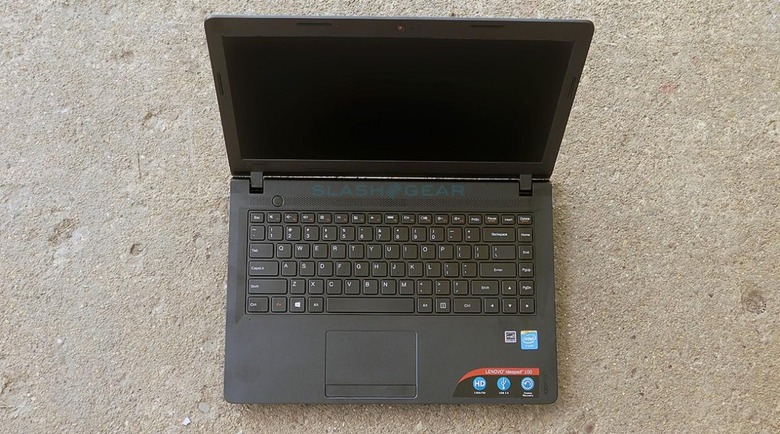 The IdeaPad 100 is surprisingly light despite its size (the model's starting weight is 4.2lbs); while the laptop isn't big by any means, it is chunkier than your run of the mill ultrabook. The plastic shell is textured, with the pattern being most obvious on the lid. The trackpad and buttons have the same texture as the laptop's body, as do the chiclet keys on the keyboard. The trackpad's button is a long single offering with each end functioning as its own button.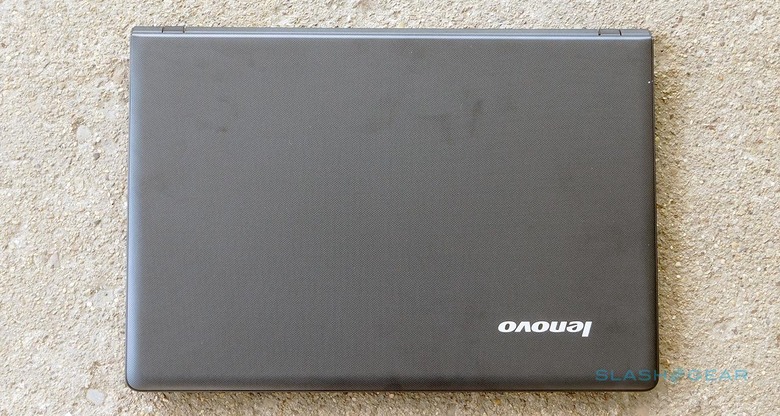 The laptop is light on ports — they're mostly located on the left side, and include an Ethernet port, combo audio jack, USB 3.0 and USB 2.0 slots, a 4-in-1 SD card reader, and HDMI-out. The laptop features an integrated microphone, 30Whr battery, 500GB 5400rpm hard drive, Bluetooth 4.0, and webcam. As expected, this IdeaPad does't have a trackpoint unlike the ThinkPads.

The keyboard is one of the laptop's more solid elements — it is as comfortable to type on as the maker's other chiclet keyboard, leaving ample room between keys for typing without feeling cramped up. The display, meanwhile, is glossy with a resolution of 1366x768, which appears to be the only resolution option for this model. The display is very bright and reasonably crisp, but if you've experienced higher end displays, you'll definitely notice that you're using a cheaper panel.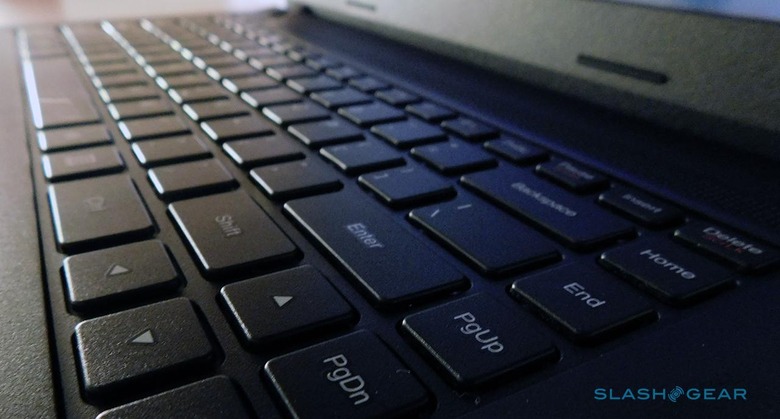 Our particular review system features an Intel Celeron N2940 1.83GHz processor, Intel HD Graphics, 4GB of RAM, and Lenovo BGN Wireless. The base model and higher end model are nearly identical, but come with an N2840 2.16GHz and N3540 2.16GHz processor, respectively.
Software
As any Lenovo user know, the maker has a habit of shipping laptops pre-loaded with a lot of software, and the IdeaPad 100 is no exception. The laptop features McAfee Central and LiveSafe, Lenovo Settings, OneKey Optimizer and Recovery, Lenovo SHAREit, Companion, and Reach. Nothing too bothersome, and it can all be useful depending on your needs. If you don't like something, you can uninstall it.
Performance
The IdeaPad is an inexpensive laptop, and Lenovo had to make certain sacrifices in certain areas to hit that price point. The biggest area to suffer is the battery life — you can expect to get up to 4 hours out of this laptop, depending on how you're using it, which means you're not going to be carrying it around all day without pausing to charge.
If you've a break during the day to let the laptop charge for an hour or so, this won't be a problem. If you have back-to-back classes or you're planning to use this as an on-the-road laptop, you'd be well advised to choose one of Lenovo's models with a higher battery life.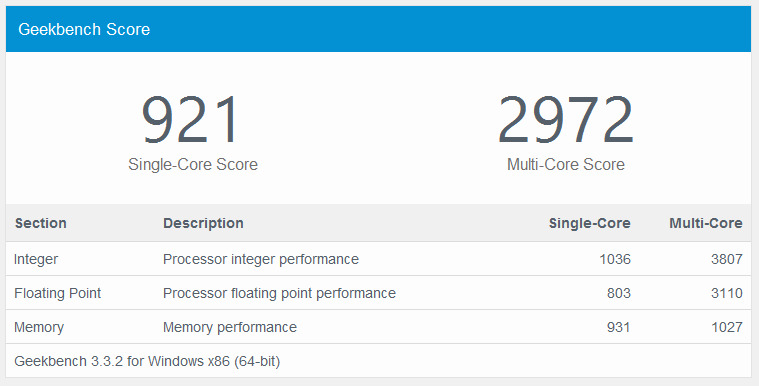 When using the laptop for general office work and Web browsing, the system performed fine without any hesitation or stuttering. The system also remained pleasantly cool to the touch.
Conclusion
The Lenovo IdeaPad 100 is a budget laptop designed for students and others who need a basic laptop for basic needs. It is very obviously made of plastic and the battery life is nothing to write home about. It won't, however, break the bank and there's nothing in particular to dislike about it. If you're looking for an inexpensive notebook to type up research papers and watch cat videos, you won't go wrong with this new IdeaPad.
Price starts at $319 USD (14-inch model).