Lenovo Flex 3 11 Review - small, flexible, and ready for business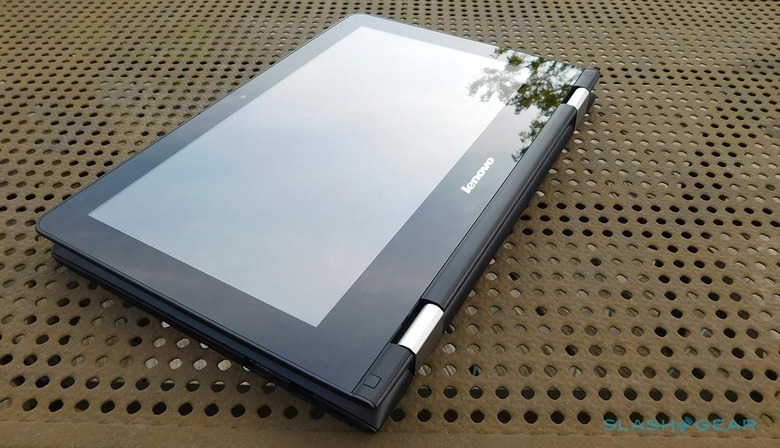 We may receive a commission on purchases made from links.
Lenovo has introduced a number of low-cost laptops recently, and if you're considering getting one of them, look no further than the Lenovo Flex 3 11. This small laptop starts at $299 USD, a starting price shared by the IdeaPad 100 and some other machines, but with a couple improvements: it has a touchscreen display, for example, and a higher-end design with things like brushed metal palm rests and faux metal hinge covers. Does the performance match its business-chic design, or is it more of the same? Read our review to find out!
1. Hardware
The Lenovo Flex 3 11 is a Windows 8.1 PC with a plain black outer shell and a brushed metal interior around the keyboard and trackpad. This gives it a professional look akin to what you get with the ThinkPad and some of Lenovo's other higher-end laptops without the high price tag; you won't be embarrassed to be seen with this machine in a professional setting.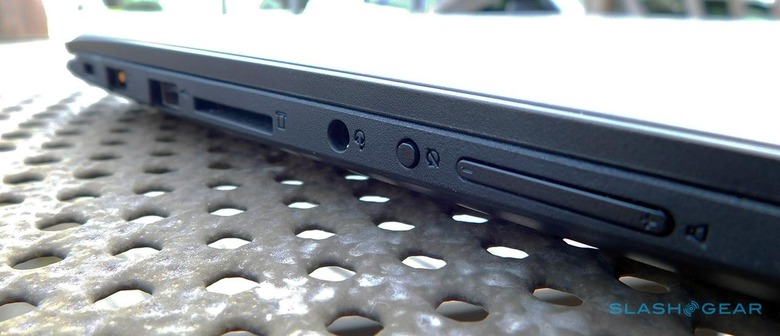 The Lenovo Flex 3 11 is available with different hardware configurations, but the differences lie primarily in the memory and storage. The base model has 32GB of storage, which won't leave you with much space; there's also a 64GB version and a 500GB version. The two lower end models also have 2GB of RAM, while the two higher end models have 4GB of RAM.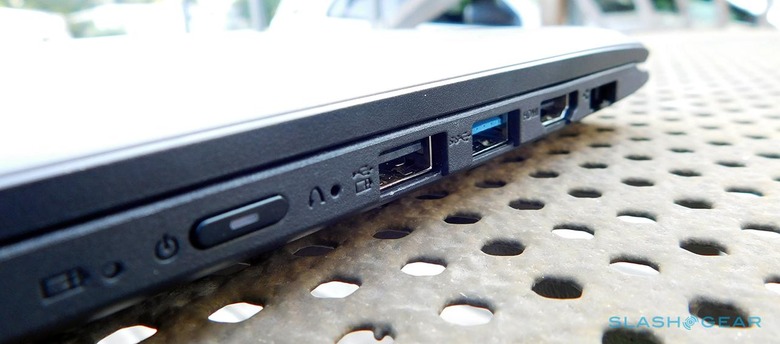 The laptop also has a nice array of ports: a pair of USB 2.0 ports and a single USB 3.0 port, a 4-in-1 card reader, audio combination jack, an Ethernet port, and HDMI. There's an integrated single digital array microphone and stereo speakers with Dolby Home Theater.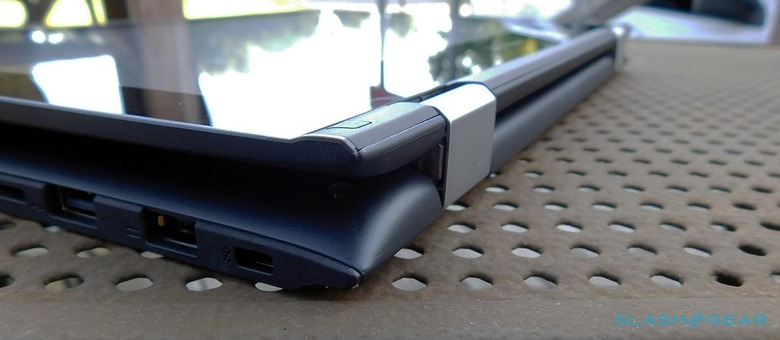 The weight starts at 3lbs. All four models feature an 11.6-inch touchscreen display with a pearl-like shimmer and matte-like appearance, but coupled with a smooth glossy construction.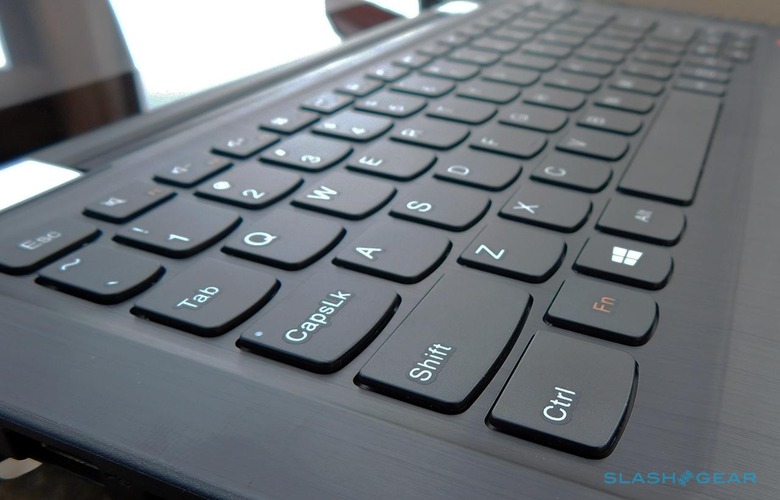 In addition, all versions of the Flex 3 11 come with an Intel Celeron N2840 2.16GHz processor and Intel HD Graphics, Intel Dual Band Wireless-AC 3160, Bluetooth 4.0, and a 2 cell 30Whr battery.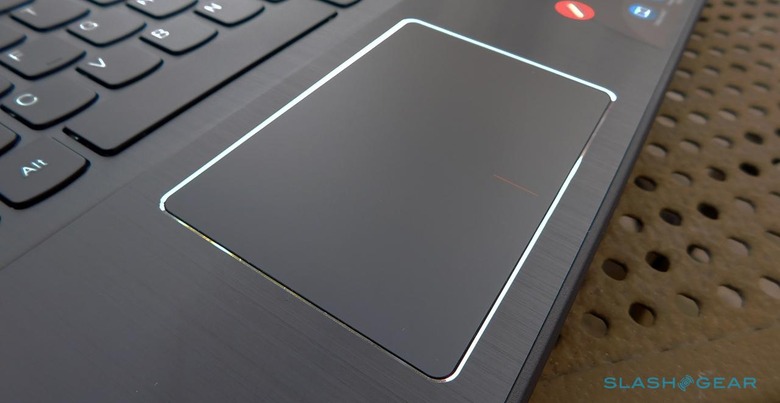 2. Software
Lenovo's Companion apps are included with the Flex 3 11, including its Harmony app. Harmony presents some unique data like "How I Use My Yoga", which shows the percentage of time you spent with the computer in a certain position — tablet mode, or tent, for example — in comparison to the "World Average".
It also shows things like trending apps and your favorite apps (the ones you use often). There's also McAfee Central, Phone Companion, Lenovo Messenger, Lenovo VeriFace Pro, Lenovo Motion Control, SHAREit, OneKey Optimizer, and Lenovo Reach.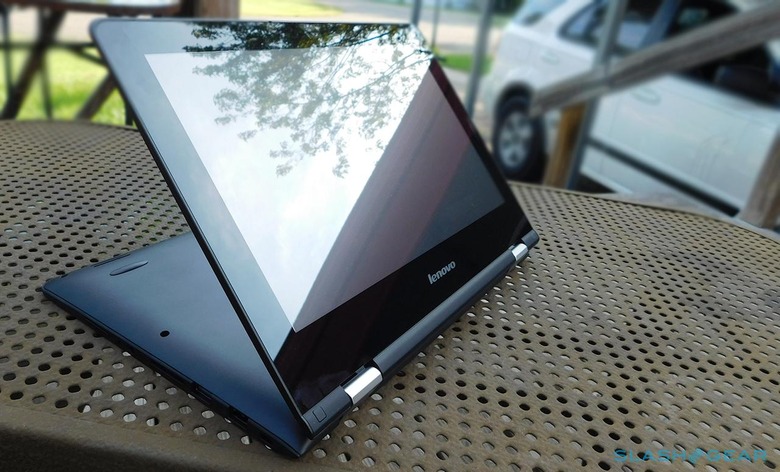 3. Performance
The Flex 3 11 is about half a pound heavier than some of Lenovo's similarly priced budget laptops, but comes with about double the battery life at up to 8 hours. That makes the model a more appealing option for those who don't spend their days at a desk near an electrical outlet. Run time on a charge will, of course, depend on usage.
Other than that, the performance was comparable to the S21e and the IdeaPad 100, both of which we've recently reviewed (check out our Laptop Reviews portal) and both of which are part of Lenovo's back to school offerings this year.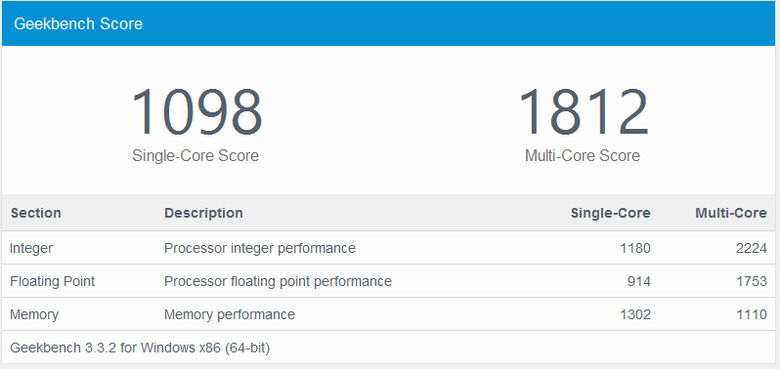 4. Conclusion
The Lenovo Flex 3 11 is a budget laptop that doesn't feel like a budget laptop, and that makes it the most appealing among the maker's latest low-tier offerings. The Yoga-like flexibility and the touchscreen are both big perks over the Lenovo S21e and similar models, and the design is more professional, making this an option for consumers who want something that is cheap but that looks professional.
Price ranges from $299 USD to $399 USD on Lenovo's website.