Respawn's Star Wars Jedi: Fallen Order set for April reveal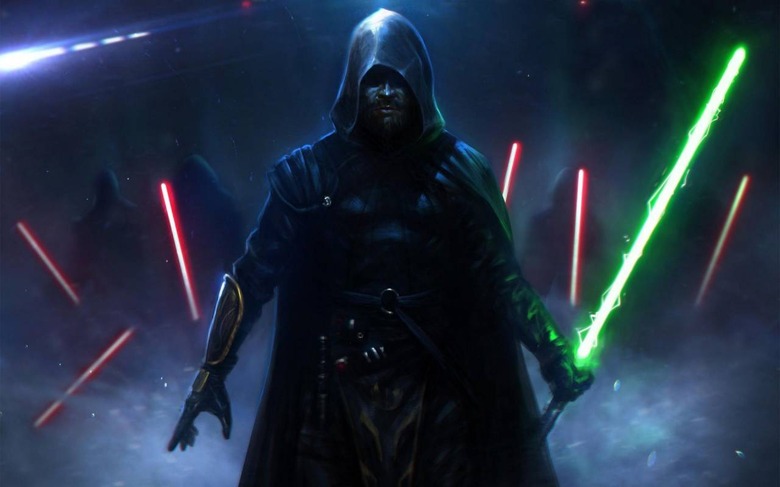 If your ears perked up when you heard that Respawn Entertainment is working on a new Star Wars game, you definitely weren't alone. Though the developer doesn't have a ton of finished titles in its portfolio, the games that it has shipped – which amounts to two Titanfall games and the recently-launched Apex Legends – have all been pretty darn good. Expectations are pretty high for Respawn's spin on the Star Wars universe, and today we're learning when we'll finally get to see the game in action.
LucasFilm has announced that Star Wars Jedi: Fallen Order will be revealed at Star Wars Celebration on Saturday, April 13. The almost-annual Star Wars Celebration will be taking place in Chicago this year after skipping 2018 entirely. It'll be the 13th Star Wars Celebration since the inaugural gathering was held in Denver way back in 1999.
We still don't have very many details about Star Wars Jedi: Fallen Order, but LucasFilm's blog post sheds a little more light on the game. Fallen Order is set in the period of time between Episode III and Episode IV and focuses on a Jedi Padawan who survived Palpatine's Order 66.
For those who missed the prequels or just chose to forget them entirely, Order 66 nearly wiped out the Jedi, though a few managed to survive the massacre. The period between Episode III and IV is one that's been explored in video games, movies, and books many times before. Star Wars: Rouge One is set at the tail end of that period, as are both Star Wars: The Force Unleashed games.
Fallen Order won't be the only game on display at Star Wars Celebration in April. LucasFilm also says that Star Wars: Galaxy of Heroes and Star Wars Pinball will be at the show, along with a special event for Star Wars: The Old Republic. It seems safe to assume that most of us will be primarily interested in that Fallen Order reveal, though, and we'll have that for you right here at SlashGear when it's announced.