Resident Evil 6 up for pre-order at Tesco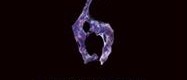 If you're a fan of the sci-fi/horror video game and genre Resident Evil 6 has probably been on your radar for a while. This sixth installment in the franchise puts players into the shoes of Leon Kennedy to fight zombie hordes. Tesco Entertainment has announced that the video game is now up for pre-order on both the PS3 and Xbox 360.
Resident Evil 6 promises hours of game play with three different storylines. The premise of the game is that no country is safe from bio terrorist attacks and almost everyone has succumbed, including the President of the United States. Raccoon City survivor Leon partners with Chris Redfield for the first time to save the world and restore hope in the video game.
Capcom says that players will creep through dimly lit rooms, run across rooftops, clamber up ladders, and select weapons to wipeout zombies and defeat the C-virus. The game will support single players and co-op play for up to four players. Online and off-line modes are available. Two versions of the game are available for pre-order including the standard version for £38.96 and a Steelbook Edition for £43.17. The game is set to release October 2.