We're living in an age over-the-top collector's editions of video games are a common thing. It's no surprise to see versions of games costing a couple hundred dollars or more and including anything from mini statues to movie DVDs to a bunch of useless crap. Still, the Premium Edition of the upcoming Resident Evil 2 Remake for Japan is beyond ridiculous. It includes a Bluetooth keyboard and is priced at a jaw-dropping $900.
Officially called the Biohazard RE: 2 Z Version Premium Edition in Japan, the set's main feature is a mechanical keyboard designed to resemble a traditional Lexington typewriter, which are iconic of the early Resident Evil titles, as they served as in-game save points. The keyboard is full-size, uses premium Cherry blue keyswitches, and is said to have a seven-day battery life. Even its design is functional, with the lever acting as an extra Enter key, and the paper feeder knob is used to scroll up and down.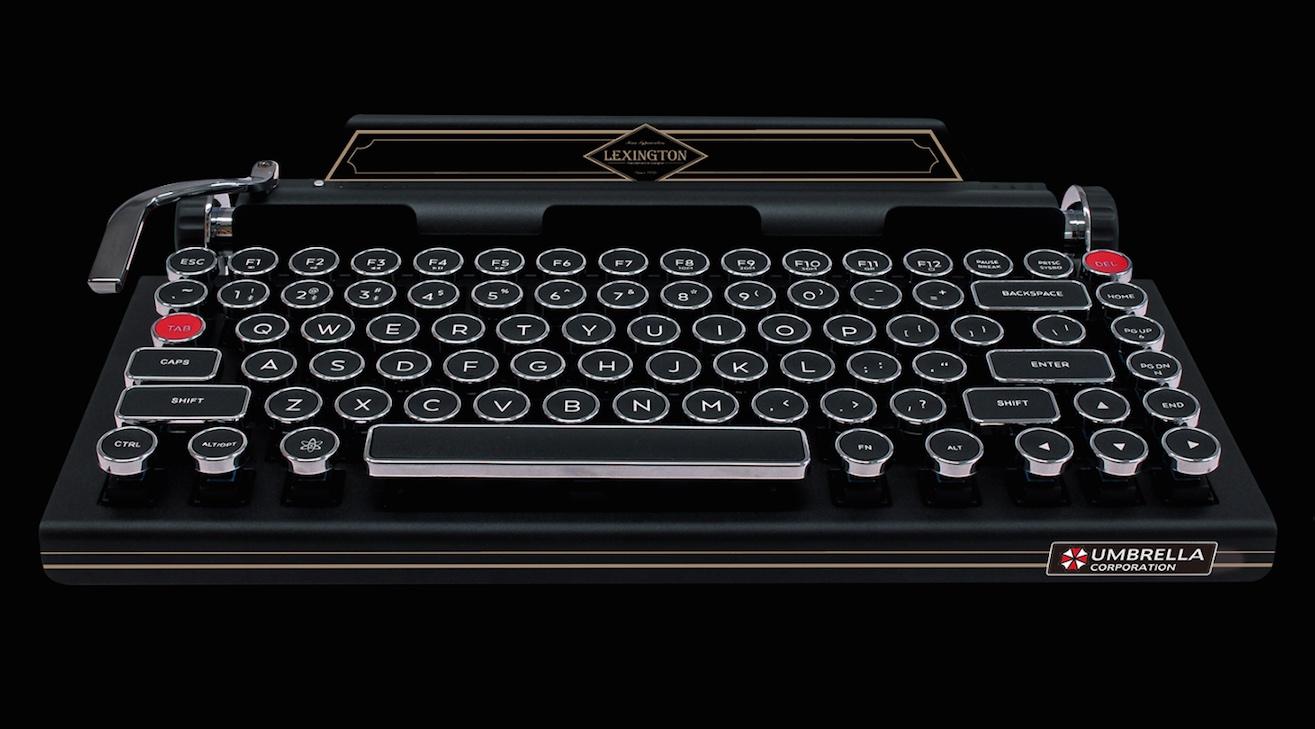 While the Resident Evil keyboard is compatible with Windows, MacOS, iOS, and Android, it's actually just a custom version of the typewriter-inspired keyboards from Qwerkywriter, which sell on their own for $250. The $900 Premium Edition has much more than just a keyboard, however. There's a copy of the game, DLC pass, soundtrack CD, art book, post, and a 12-inch statue of hero Leon Kennedy. Excluding the keyboard, all of the above is included in the game's standard collector's edition, which is priced at around $240.
This means buyers are basically paying over $650 extra for the keyboard. Of course, Resident Evil fans that don't mind paying that price but don't even want to bother with game are in luck too, as the keyboard is being sold separately for roughly $675.
The Biohazard RE: 2 Z Version Premium Edition is currently exclusive to Capcom's Japanese online store, priced at 99,800 yen ($900). While it's a safe bet this package won't be coming stateside, the more reasonable collector's edition and its contents will be available in the US for $200. Resident Evil 2 Remake is scheduled for release on January 25th, 2019, for PS4, Xbox One, and PC.
SOURCE Capcom Japan