Reserve Strap in trouble: Apple blocks Apple Watch hidden port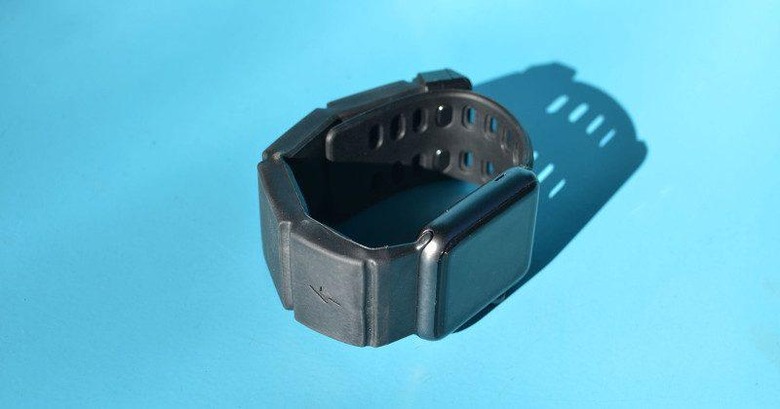 It's one of those stories where you can't really blame either side for the unfortunate but inevitable outcome. On the one hand, Reserve Strap tried to be a hero to answer the clamor for a longer Apple Watch battery life, utilizing hardware that Apple itself had put inside the smartwatch. On the other hand, Apple is also trying to protect its products and its own interests by limiting access to hardware being used for something it didn't intend. Either way, the result is the same, Reserve Strap is putting shipments on hold because the latest watchOS update makes its product practically useless.
Except for the Pebble, smartwatches these days don't last even two days. For those used to watches that don't even need recharging, that is a grievous offense. And unlike smartphones, you can't easily charge smartwatches on the fly with a battery pack. Enter Reserve Strap for the Apple Watch with a very enticing proposition. The band itself houses a battery that can charge the Apple Watch even while it is worn. Game, set, match. Sort of.
The problem now is that, in order to do its magic, Reserve Strap made use of a previously hidden diagnostic port sitting between a watch band and the Apple Watch itself. This is apparently the same port used by Apple Stores to charge the smartwatch on kiosks, so nothing exactly shocking. With that new found discovery, Reserve Strap set about building its business around the behavior of that port. The problem is that Apple itself doesn't officially speak of that port in any of its official documentation, which effectively puts its future in limbo.
In the latest watchOS 2.0.1 update, Apple finally put its foot down. It disabled, through software, any access to those ports. Meaning Reserve Strap can no longer charge the smartwatch and simply becomes a more expensive, and bulkier, Apple Watch strap. The company claims it was surprised Apple made such a move considering how the Apple Watch maker even expressed interest in the accessory. Reserve Strap is now making some noise and calling supporters in the hopes of getting Apple to reverse its decision.
All hope is not lost, however. For users, they can still get and use a Reserve Strap provided they're still running watchOS 2.0.0 and never upgrade. For Reserve Strap itself, Apple might be preparing a certification program like MFi. Should that come to pass, it could very well re-enable that port. However, until that happens, Reserve Strap's business, and its future, remains uncertain.
SOURCE: Reserve Strap