Researchers create 'porous liquid' able to capture carbon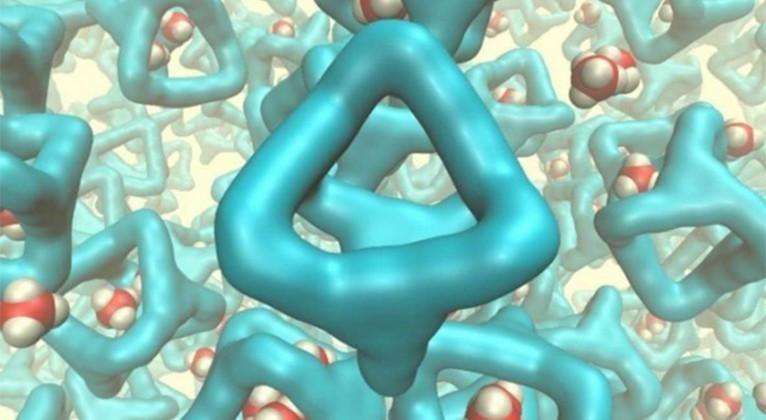 Scientist have created what they say is a 'porous liquid' able to, among other things, capture carbon, making it one possible way to tackle the world's pollution problem. The development was made by researchers at Queen's University Belfast, specifically its School of Chemistry and Chemical Engineering. The researchers worked in conjunction with scientists from the University of Liverpool in the United Kingdom, as well as unspecified international partners.
This new liquid is able to dissolve "unusually large amounts of gas," according to an announcement from the university. This happens when the gas is absorbed into what are essentially holes in the liquid, and the possible end result of this is carbon capture, a method of pulling carbon dioxide from pollution sources to keep it from going into the atmosphere.
Researchers spent three years developing the liquid, which is presented as a potentially more efficient and environmentally friendly way of reducing pollution levels. The scientists anticipate putting a couple more years of research into the liquid, at˙the least, and they hope to find uses for the substances. If they don't however, they'll still have demonstrated a world's first.
Said School of Chemistry and Chemical Engineering professor Stuart James:
Materials which contain permanent holes, or pores, are technologically important. They are used for manufacturing a range of products from plastic bottles to petrol. However, until recently, these porous materials have been solids. What we have done is to design a special liquid from the 'bottom-up' – we designed the shapes of the molecules which make up the liquid so that the liquid could not fill up all the space. Because of the empty holes we then had in the liquid, we found that it was able to dissolve unusually large amounts of gas.
VIA: Popular Science
SOURCE: Queen's University, Belfast