Report: Note Edge, Note 4 to get Lollipop upgrade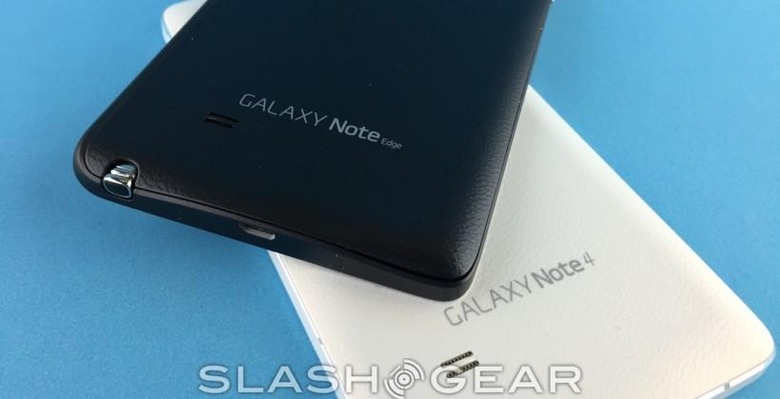 The Samsung Note 4 and Note Edge have a lot of similarities. Under the hood, the two are nearly identical. Face-forward, the story changes quite a bit. The rounded screen on the Note Edge is a neat add-on, but many wonder how it will hold up to the Android upgrade cycle. As it turns out, you may have nothing to worry about. A new report suggests Samsung will update both the Note 4 and Note Edge to Android 5.0 Lollipop soon.
The news comes to us via SamMobile, who note Android 5.0.1 will hit both larger handsets from Samsung. That also indicates the update may be coming soon, as Android 5.0.1 was just released.
Unfortunately, we don't have confirmation of that. SamMobile doesn't say when we might see the big update for the big devices.
We've already seen the Note 4 running a version of Lollipop, though it was early days at that point. That version we saw may have been all part of this larger update for Samsung; we're just not sure right now.
Still, news that both of Samsung's big phones will be updated to Lollipop is good news for their users. Samsung hasn't always been great about updates, but they've been much better of late. We hope this update come sooner rather than languishing in development.
Source: SamMobile