Report: iPad Air 2 will double-down on RAM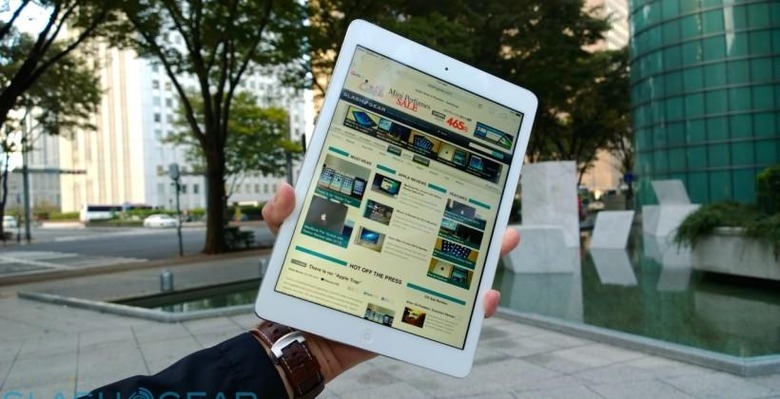 All this talk of the iPhone 6 — we almost forgot about the iPad Air 2! A new report suggests Apple will be upping the RAM ante for their next generation iPad Air, up from 1GB to 2GB. The already powerful iPad Air doesn't seem like it would need a RAM boost, but with one incoming feature that's been discussed, it just might need it.
The iPad Air in its current form tops many best-of lists for tablets. The uptick in RAM is being reported by TechNews out of Taiwan, who report this double-down on RAM is only going to be made available to the iPad Air. The mini will keep the mini RAM, too.
Seemingly unnecessary, the upgrade might be incoming due to the multi-window feature for iPad we've been hearing about. That feature was also previously reported to be an iPad Air-only thing, and if you're going to multi-task — more RAM would be a really good choice. It could also be for that white-whale iPad Pro.
Apple is expected to announce their new iPad lineup this Fall, just after the iPhone 6 announcement... which is expected on September 6. Keep in mind that nothing — and we do mean nothing — about any of this is official. We never hear anything official or even mildly tease-worthy from Apple this early, and they've not sent out any event announcements or invitations.
Source: TechNews