Report: Google passed on Spotify because price was too high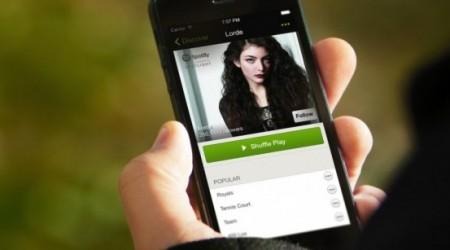 Did they or didn't they? Google was rumored to have been interested in Spotify ahead of their Songza purchase, but nothing came of it. Now, sources tell The Wall Street Journal that Google was interested in Spotify after all. The reason they didn't buy might just surprise you.
According to the sources, who are of course "familiar with the matter", Spotify was asking too much. That's right, the deep-pocketed Google was scared off Spotify based on the asking price. Additionally, it's said Google CEO Larry Page is "meh" about subscription services like Spotify. That's odd, considering Play Music All Access is a subscription service, and YouTube offers up paid subscription options for channels.
Spotify was said to be asking about $10 billion from Google, which is a bit much considering their $4 billion valuation. That $10 billion represents about $1,000 for every paying Spotify user. There are roughly 30 million using Spotify's free service.
New YouTube head Susan Wojcicki is said to have been wildly enthusiastic about snapping up Spotify. In December, Google notified the SEC they were looking to acquire a foreign company with a $4-5 billion valuation. That deal never manifested, but it lines up nicely with this report.
Source: The Wall Street Journal