Replay launches XD 720 HD action camcorder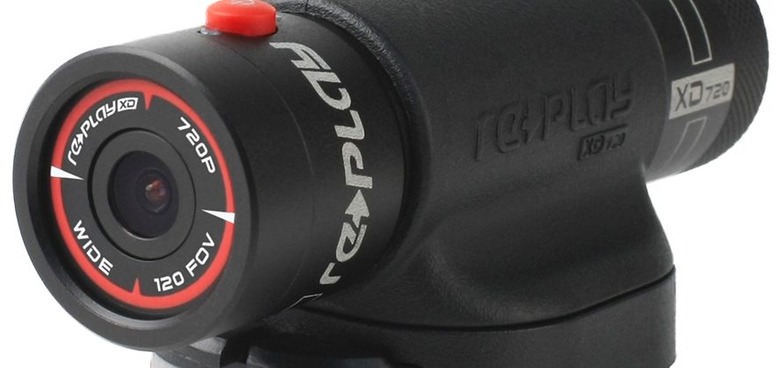 If the offerings from GoPro or Contour just aren't doing it for you, Replay is another action camcorder maker that aims to take on these other companies, and today they announced the XD 720 HD camcorder that Replay claims is the smallest and lightest HD camera on the market right now, "small enough to mount to a pair of sunglasses" if need be.
According to Replay, the XD 720 is about the size of a tube of lip balm and weighs just two ounces, and thanks to it's cylindrical shape, it can easily mount in numerous configurations. It's also made of a rugged aluminum exterior and it's water resistant. It shoots 720p HD footage at either 30 or 60 frames per second, and can record for up to 2 hours.
Replay launched the XD 1080 camera less than a year ago, which records full 1080p HD video, but the XD 720 is both smaller and lighter, and while it maxes out at 720p, that's usually plenty good quality for uploading to YouTube and watching on your television. While most videophiles would prefer 1080p, the XD 720 is for those who aren't so crazy about having the best possible quality.
The camcorder has a 5MP image sensor with a non-fisheye and non-distorted lens with a 120-degree field of view. The XD 720 costs $199 and comes with a lot of goodies inside the box, including a microfiber protective pouch, ballistic carrying case, 4GB microSD card (the camera supports up to 32GB), USB cable, microUSB card reader, microSD to SD card adaptor, car power adapter, safety leash, and two mounts.