Renault unveils Alpine A110-50 concept car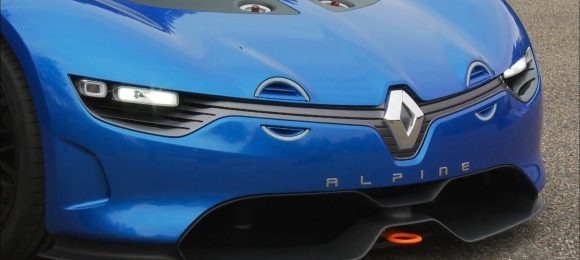 Want to see a new concept car that looks extremely cool? Of course you do. Renault has officially unveiled the Alpine A110-50 concept car at the Monaco Grand Prix. Renault reportedly didn't want to design a retro looking car and has instead taken some design cues from the Renault DeZir first seen in 2010. The car will house a 24-valve V6 engine underneath the hood which is capable of producing 400 horsepower and 311 foot pounds of torque.
Renault say the all that power is sent to the back wheels using a sequential gearbox with six stages, similar to an F1 racer. The car uses a flappy-paddle gearbox as opposed to a traditional stick shift. A limited slip-differential is also onboard, but the car doesn't feature an Advanced Brake System or Electronic Stability Program. The car is 170-inches long, 48-inches tall, and 77-inches wide, and weighs around 1,940 lbs.
The concept car was designed as a celebration of the Alpine A110's 50th birthday. That doesn't necessarily the sports car of yesterday will make an appearance, with a spokesperson for Renault saying that it wouldn't really be financially justifiable unless it was sold in the United States and China. Still, the company is still mulling things over, and a final decision to bring back the Alpine brand will be made towards the end of this year.
[via Left Lane]