Renault shows off all-new Captur SUV and a glimpse of the company's direction in plug-in hybrid cars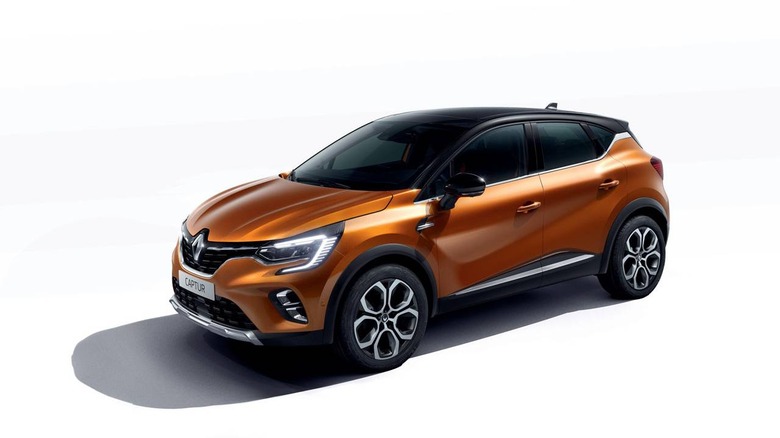 Renault has a new SUV that it is showing, the all-new Captur, and Renault has crammed a bunch of new features and technology into the car. The automaker is also talking up how the car will meet the three pillars of the mobility future.
Those include electric power with the all-new Captur being the first Renault model to benefit from a plug-in hybrid engine called the E-TECH Plug-in. The Captur is also connected with a new multimedia system called Easy Link and the Renault Easy Connect ecosystem. Captur is also aimed at leading the way to autonomous vehicles.
Captur has an interior that continues from the all-new Clio, and Captur has a smart cockpit. The Smart Cockpit is angled towards the driver with a new flying console. The interior uses top of the range materials with soft coverings for the dash, door panels, and center console.
The center console has a pair of USB ports and a 12V port along with door storage that can hold a 1.5-liter bottle. The exterior has an athletic and dynamic design according to Renault and is 11cm longer than the older Captur. It has 18-inch wheels and aerodynamic deflectors to reduce turbulence and improve performance and fuel consumption.
Captur ships with 100% LED headlight on all models, and the headlights retain the Renault signature C-Shape. The roof of the car can be had in the same color as the bodywork or in contrasting colors, including midnight black, orange Atacama, highland gray, and alabaster white. A sunroof and roof bars are optional.
Renault offers lots of customization options with multiple color options. Inside there are seven interior trim packs including Vollubilis Blue, Saffron Orange, Chile Red, and Ocean Blue for the second trim level. Saddle gray, architect gray and saffron orange are available from the third trim level.