Renault opens new Alpine A110 production line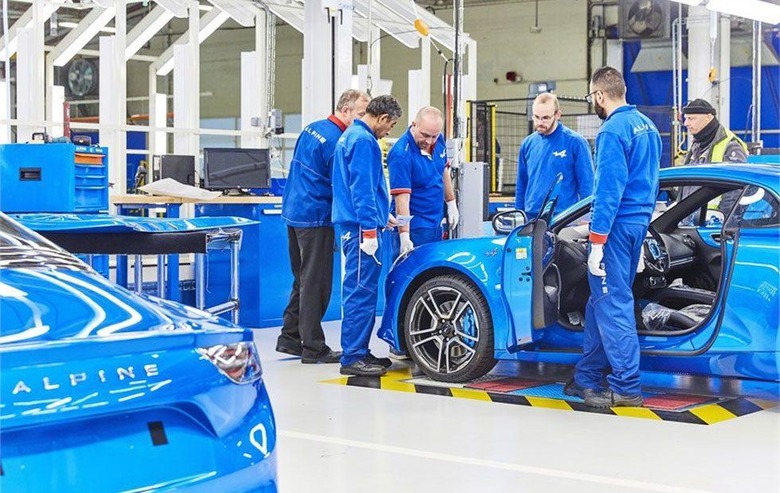 Renault has announced that it has opened a new Alpine A110 production line in Dieppe, France. The Location is the original home of the Alpine brand and the production line there is dedicated to the new Alpine sports car. The new line if the cumulation of two-years of work.
Renault has spent €35 million on the production line and it is the only facility of its kind in Europe. The line can assemble the new Alpine A110 aluminum body and chassis. The paint shop has new sanding and cleaning robots that guarantee a premium finish for the cars.
Along with the transformed assembly line, the Dieppe plant has also raised workforce levels by 60% with 151 new workers over the past two years. All 392 workers at the facility have spent 140 hours each training to produce the Alpine A110.
The factory was built originally in 1969 and has specialized for a long time in producing small and sporty cars. The facility has been converted to Alliance manufacturing standards. The car being built at the factory uses a 248hp turbo four.
It sends that power to the road via a paddle shift transmission and the car weighs in at 1080kg, or about 2400 pounds. The power and low weight mean a 0-62mph run of about 4.5 seconds. The car will sell for around £50,000.
SOURCE: Renault