Renault debuts limited-edition Star Wars Zoe cars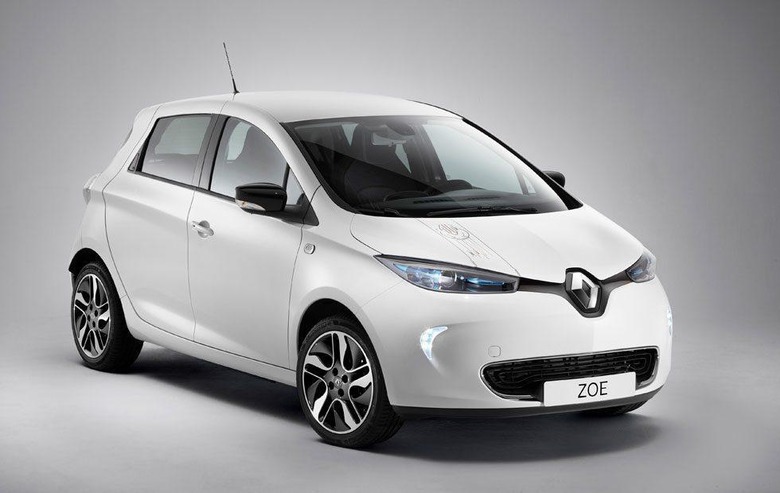 Renault has announced that it has some cool limited-edition Zoe EVs that it will be launching next spring. The limited-edition cars are Zoe Star Wars editions and pre-orders are going right now. The car has special Star Wars stickers on the outside that features the Millennium Falcon on the hood, roof, and trunk.
On the inside of the car is a purple hue for the dashboard trim strip, air vent surrounds, speakers, gearshift base, and floor mats. The car will launch in time with the Star Wars: Han Solo flick due to hit theaters in May 2018.
Other than the standard equipment that comes on all Zoe models, the Star Wars version will also get some other special gear. It will include a reversing camera, Bose audio, and 17-inch Techrun wheels. The Star Wars edition also gets in-car WiFi.
There will be four body colors offered for the special edition with Glacier White, Pearlescent White, Titanium Grey and Etoilé Black. The debut of the cars coincides with the launch of Star Wars: The Last Jedi in theaters.
The Star Wars Zoe will be a limited edition with only 1000 cars made and all sold in France. Pre-reservations start at 9pm CET today and the car will sell for an undisclosed price.
SOURCE: Renault