RemotePC Lite lets the iPad access PC and Mac computers over WiFi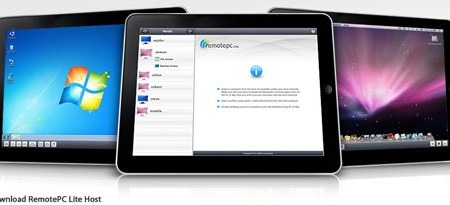 Being able to access files from your computer at work or home while you are mobile can be a lifesaver in some instances. For the business users it means that you can allows get files you might need whenever you are and the personal user can access their media. Remote access software has been around for a long time for PC to PC access.
A company called RemotePC has announced a new updated version of its iPad app called RemotePC Lite for iPad. The original version allows the user to access streaming music and video over a WiFi network using the iPad. The new updated version adds to the ability to access files remotely on the iPad.
The new update allows the user to get a full desktop view of files on PC and Mac systems using the iPad and a WiFi network. The iPad can now get all the audio and video files along with providing full desktop access. That means you can view all the files, programs, and connected resources for your computer right from the iPad.