Remix OS 2.0 lands on Nexus 9, 10 tablets, Remix Ultratablet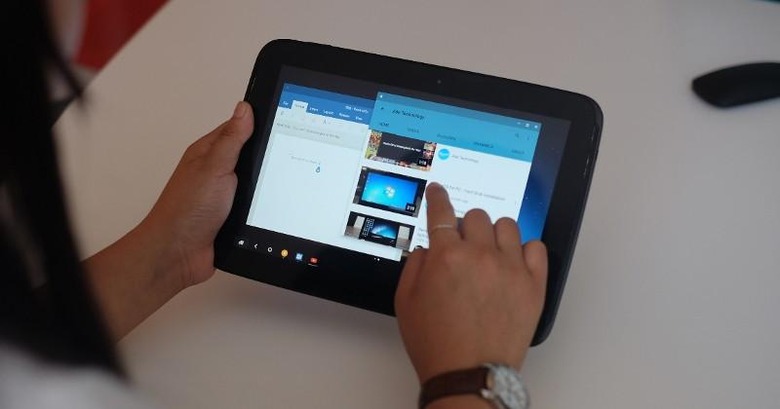 The age of productivity oriented tablets, especially Android, might soon be upon us and Jide is one of the blazing a trail ahead. Its Remix OS 2.0, the latest version of its Android version "remixed" for PCs and laptops, is now making its way to Android tablets. To be more specific, the custom ROM is now available for the Nexus 9 and Nexus 10 and, soon, in final form on the original Jide Remix Ultraportable. This expands Remix OS' scope to almost all large screen devices, offering Android productivity in a unique way.
Jide has definitely come a long way. It started out with the Ultraportable 2-in-1 tablet that many were perhaps to quick to pan as a Microsoft Surface knockoff. But while the device itself was decent, Jide's really value proposition was in Remix OS, which got a substantial 2.0 upgrade starting with the Remix Mini PC.
Jide would later reach out to more traditional portable computers, namely laptops. Working together with the Android-x86 project, Jide released images for laptops, particular Intel-based ones, both 64-bit and 32-bit, using UEFI or traditional BIOS. And now it is coming full circle, landing on Android tablets this time around.
Remix OS 2.0 is now available on the Nexus 9 as well as the Nexus 10, and their respective images can be downloaded from the links below. Buyers of Jide's first ever device need not feel left out. Remix OS 2.0 has been available for them in beta form but will soon be released as stable via an OTA upgrade.
Remix OS is one of the few successful attempts to turn Android into something that can be used for more productivity extensive activities, practically most of the things you'd do on a PC. The rise of 2-in-1 tablets, both Windows and even iOS and Android, does reveal a need for more than just slapping Android on a new device form factor. The lukewarm reception of the Pixel C, mostly because of its software, highlights that and it will be interesting to see how Jide can fill in that need.