Remix Mini update removes official Google Play support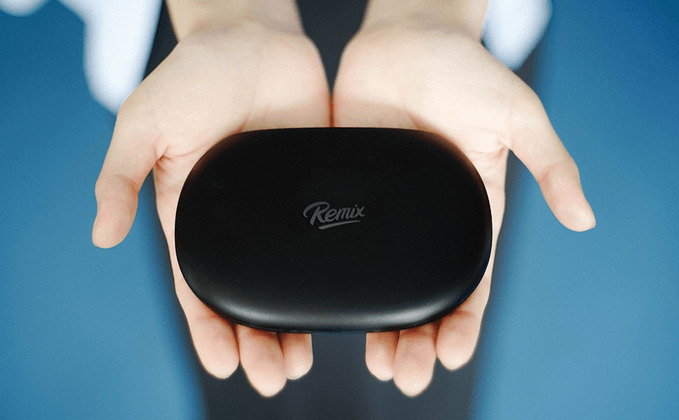 The Remix Mini Android mini PC may have just become a little less enticing both as a product as well as a new use case for Android. Through no fault of its own, Jide, the company behind Remix, has rolled out an update that, among other things removes Google Mobile Services, which means Google Play Store and services, from the mini PC. This was to comply with Google's request to remove said components because the Remix Mini does not conform with Google's criteria for allowing Google Mobile Services on particular devices.
The situation might indirectly call to mind the anti-trust lawsuits that Google is facing in Europe and in the US over its bundling of its apps and services in Android. Technically, Google doesn't really bundle it but does have a certification criteria before it officially allows devices to ship with Google Play. And considering how pretty much majority (but not all) of the Android ecosystem revolves around that, most OEMs naturally want in.
Unfortunately, those criteria do not cover all possible cases where Android can possibly be put on. Smartphones, tablets, and even set-top boxes are no problem. PCs, however, is still uncharted territory for Google. Especially an Android PC spin that pretty much modifies how Android looks and behaves. So for the sake of ensuring a quality Google Play experience, Google has asked Jide to remove Google Mobile Services from the Remix Mini. Jide, not wanting to be on Google's bad side, had to comply.
That's the bad news. There are a few things that could mitigate the situation. For one, more traditional form factors aren't affected by Google's request. That means the Jide Remix Ultratablet will still enjoy Google Play Store. Jide isn't also closing the matter entirely and says that it is working with Google to reinstate the previous status. Users who don't want to lose Google Play functionality can opt to ignore the update, but they won't be getting future updates from that day forward.
And finally, there is still some way to unofficially get Google Play back on the Remix Mini even after the update. That process involves sideloading, which thankfully has become a lot easier these days, even for the Remix OS. Android Community has a rundown of the process, which really involves downloading an APK and clicking on it to install. You will have to allow installation of 3rd party APKs, of course.
It might seem like a minor inconvenience, but it is one that unfortunately tarnishes the Remix Mini's reputation, even if completely unwarranted. Technically, Android's open source nature allows it to be installed on anything, no holds barred, but it's hard to deny the allure of having Google Play Store built into the experience from the get go. As can be seen in the Pixel C, Google isn't yet that ready to fast track Android's expansion beyond conventional tablet and smartphone use cases. Hopefully Jide has enough influence to make Google reconsider.
VIA: Liliputing