Reminder: Win a Toshiba 24" 1080p LED TV For Father's Day from SlashGear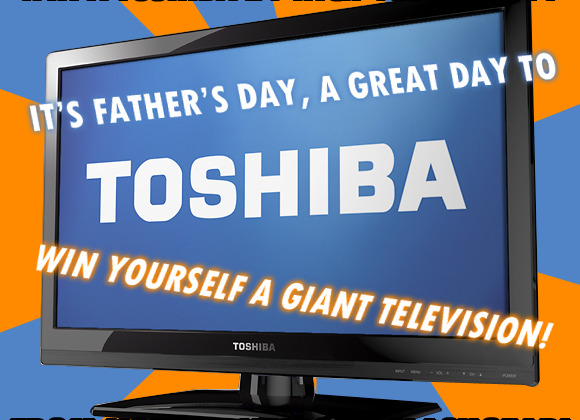 We just wanted to shout out a little reminder to everyone that we have a giveaway going on. We are giving away a Toshiba 24" 1080p LED HDTV to one lucky father tomorrow. Have you entered yet? The rules are simple — just make sure you like our SlashGear Facebook Page then leave a comment saying both "SlashGear" and "Toshiba" as well as why you think your father should win and post it on our wall.
You may have bought a shiny new smartphone for dad, or maybe you got him a gift card for his favorite store. I have a better idea — prepay for 6 months of Netflix for dad and send him a nice little Father's Day card with all the details inside.
Even if you already bought dad something for Father's Day you better enter our giveaway, I mean who doesn't want to win a 24" LED TV right? In case you missed the original post you can find all the details on the 24" TV giveaway by clicking here.
Now hurry over to our Facebook page at www.facebook.com/SlashGear.com and enter before its to late. We will be choosing the winner tomorrow the 19th at 10 AM PST so you better make it quick.