Relio tiny USB light features tripod mount, 200 lumens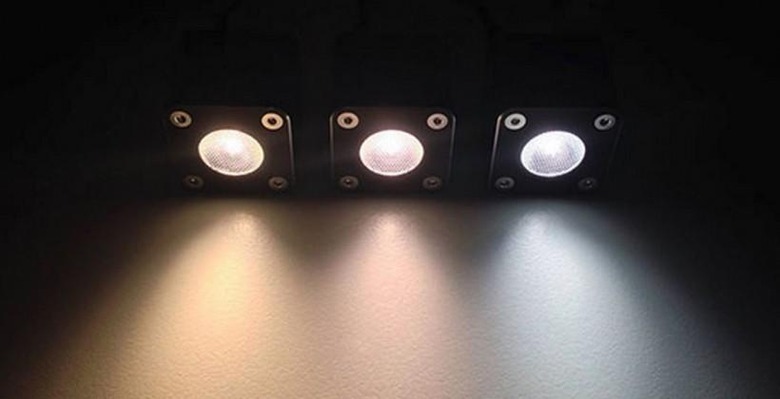 If you enjoy mobile photography and often find situations where the lighting is less than ideal, Relio wants to be the solution to your problem. The tiny cube is a USB-powered light available in different hues offering what is said to be the most powerful output in its category, offering smoother light output than you'd get by using a flashlight or similar device. The USB light includes a mount for use with a standard tripod.
Relio is a small palm-sized aluminum cube with a cable out the back and a light centered in the front, four screws in each corner. On the bottom sits the mount for use with a 1/4-20 tripod screw thread. Those who need different colors can also mount colored gels in front of the light.
As you can see in the image above, the light is delivered smoothly to help keep it unobtrusive with use during photography, and is available in different degrees of warmth: 3000K, 3500K, and 4500K. The maker, Italy-based Marco Bozzola, says it renders natural colors.
Overall, the cube measures in at 35mm and offers 200 lumens, and is said to have an "ultra-low light ripple" for those who do high-fps recording. Unfortunately, the device doesn't include an internal battery for use when away from a USB port, and the price is somewhat steep at €69/$108 USD.
SOURCE: PetaPixel