Reebok 'Cotton + Corn' Project Will Bring Green Shoes To Market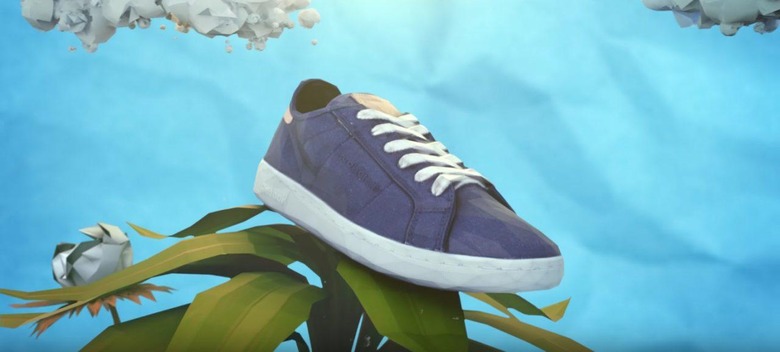 We've seen numerous green efforts from adidas, and now Reebok is getting in on the action. The latter company has announced a new initiative called 'Cotton + Corn,' and it aims to launch plant-based shoes on the market under this effort. Cotton + Corn is the brainchild of Reebok's Future team according to the company, which has already produced one environmentally-friendly shoe under it: a pair of shoes that feature an organic cotton upper component and a base made from industrial corn.
Reebok hasn't provided any further details about this planned show, including what it will be called. The video below shows a shoe design, but it isn't clear whether this will be the first green shoe Reebok plans to launch later on in 2017.
According to the company's announcement yesterday, this shoe will be made from industrial corn, which is corn that isn't grown for consumption, as well as organic cotton, among other things. Reebok Future head Bill McInnis says, "We like to say, we are 'growing shoes' here at Reebok." The company's goal, he says, is to offer 'bio-footwear' across a large selection that can ultimately be composted once its lifespan reaches its end.
The company says it has teamed up with DuPont Tate & Lyle Bio Products, a company that makes bio-based goods. The goal of these shoes is sustainability, according to Reebok President Matt O'Toole. "Unfortunately," he said, "the fact is most shoes just end up in landfills, which is something we are trying to change." How much the shoes will cost, as well as a precise launch date, weren't provided.
SOURCE: Reebok