Redmi Go is Xiaomi's first Android Go phone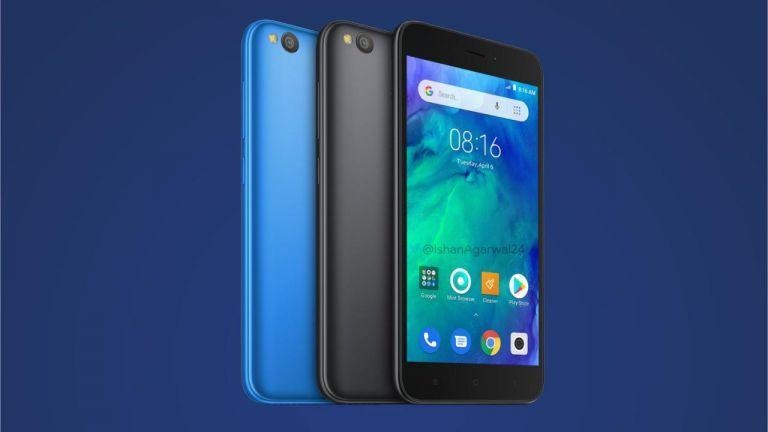 Xiaomi isn't exactly what you would call a model Android OEM. Partly due to Google Play's unavailability and partly due to its own ambitions, the Chinese manufacturer has, for years, doing non-standard Android customizations on its phones. So when it came out with its first ever vanilla Android One phone, there was no small amount of praise lavished on it. Now it seems it will do one better by putting out its first Android Go phone under its new Redmi sub-brand.
Of course, being an Android Go phone, the still to be announced Redmi Go is nothing to write home about. It's as basic as basic gets, which is the entire point of the Android Go thrust anyway. Put Android phone on the cheapest device possible and make it run well.
In this case, the Redmi Go will be running on a Snapdragon 425 with 1 GB of RAM and up to 8 GB of thankfully expandable memory. The 5.0-inch LCD screen has a traditional 16:9 1280x720 HD resolution, which also means thick bezels all around. There's an 8 megapixel main camera and a 5 megapixel selfie shooter which may be barely serviceable. Given those specs, the 3,000 mAh battery could last more than just a day.
The phone will run Android Go but sadly still based on the older Android 8.1 Oreo. This, after all, is not Android One and OEMs are not restricted from making changes as long as it doesn't slow down the experience. Sadly, they might not be obliged to keep it as up to date as, say, Android One. Based on the screenshots, it seems Redmi couldn't resist adding some of its own apps.
No word yet on when the Redmi Go will be announced. @Ishan Agarwal suggests it would cost around 5,000 INR, roughly $70, which could make it one of the cheapest Android Go phones in the market.