Reddit lays off Notes lead engineer, equity future in doubt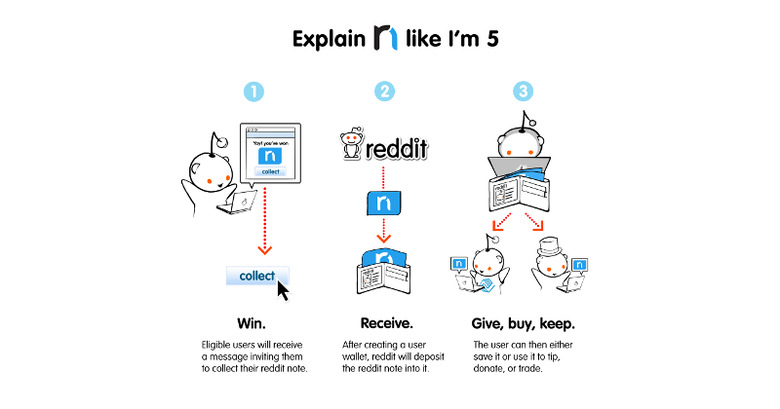 If you are one of the Redditors who have been holding on to Reddit's every word about equity, chances are you are pretty disappointed by now. The news-slash-social networking service has recently laid off Ryan Charles, who happens to be the lead engineer in the company's Reddit Notes project. It has also closed all and any job openings related to cryptocurrency. And while Reddit itself says it is just bidding its time and waiting for the legal pieces to fall in place, Charles says that Notes, and any other cryptocurrency plan in the company, is dead.
Granted, Reddit Notes was already a very strange proposition. Reddit promised back in its Series B funding round that it would give back 10 percent of its shares to its users as equity. Considering it made $50 million, that would mean $5 million would be distributed among users. It planned to do so via Reddit Notes, its own version of cryptocurrency similar to Bitcoin. 950,000 such Notes would have been held in a random lottery supposedly by Fall this year. Unfortunately, things didn't seem to have gone as planned.
With the layoff of Charles and the closure of cryptocurrency positions, Reddit is practically shutting down the doors for Reddit Notes and other similar plans, which included a "reddit wallet" as well. Charles himself doesn't seem to bear grudges, at least not much, and attributes the change of direction to a change of leadership. Cryptocurrency was once a hot topic for Reddit's management, but with the change of hands came a change of priorities. Unfortunately for Charles and its supporters, cryptocurrency and Notes aren't one of those.
Reddit maintains that Notes are still in the pipeline, but practically passes the buck to the government and the economy. They want to give users the full value of their equity, they say, but the conditions today just aren't favorable yet. The technology, law, and public understanding hasn't caught up yet with cryptocurrency. The scandals surrounding bitcoin perhaps proves Reddit's point.
And what of the $5 million alloted for that equity? Reddit doesn't say. It's not like the company is bound by law to keep its word, but it is bound by honor. Given the rather nebulous nature of crytocurrency itself, there is bound to be some misconception, miscommunication, and hurt feelings. For the moment, however, it is clear the Reddit Notes won't be happening any time soon. Whether it will still happen at all, only time, and the economy, will be able to tell.
VIA: GigaOM